Midwestern cuisine? They know it when they eat it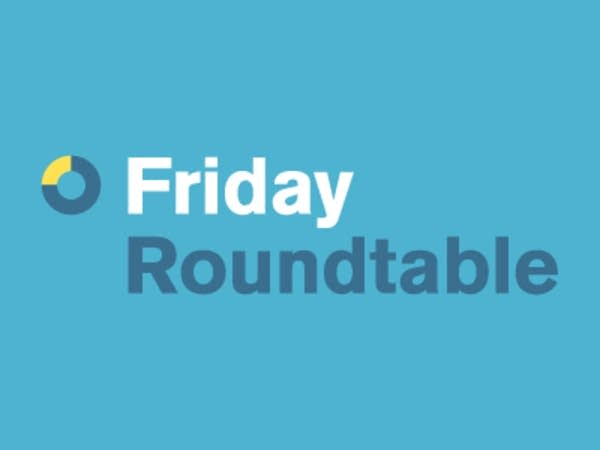 Many regional cuisines are easy to identify: When you walk into an Italian, Tex-Mex or Southern restaurant, you probably have a good idea of what you will find on the menu. But what do you picture when you hear "Midwestern cuisine?"
Walleye and cheese curds?
Joining Kerri on the Roundtable this week are Stephanie Meyer, Dara Moskowitz Grumdahl and Amy Thielen, who argue that we have a distinctive regional cuisine. And that it's pretty good.
BOOK PICKS FROM THE ROUNDTABLE:
MPR News is Member Supported
What does that mean? The news, analysis and community conversation found here is funded by donations from individuals. Make a gift of any amount today to support this resource for everyone.
Stephanie Meyer: "Tattoos on the Heart" by Greg Boyle
Dara Moskowitz Grumdahl: "Pandora's Lunchbox" by Melanie Warner
Amy Thielen: "The Table Comes First" by Adam Gopnik
LEARN MORE ABOUT MIDWESTERN FOOD:
• 50 tasty reasons to love Minnesota food
"50. Decadent dairy: Rich, sweet, small-batch butters from places like Hope Creamery and Rochedale Farms. Plus goat cheeses from Donnay, cave-aged blues from Faribault, milk and cream from Cedar Summit, and so many more." (City Pages)
• Midwest Regional Cuisine
"From the Great Lakes across the Great Plains, this region is known as the 'Heartland,' and America's breadbasket. The hearty and satisfying food reflects the equally hearty immigrants that settled here from Scandinavia, Germany, Eastern Europe, and Greece. When you combine these old world culinary traditions, with influences from the rest of America, you get an impressive bounty of great American food." (About.com)
• Sense of Place: Food and Cuisine of the Midwest
"When it's not meat and potatoes, it's ... well, it's still meat and potatoes, except it's disguised as casserole, soup, or meatloaf! Meals in the Midwest are a hearty mix of German and Scandinavian cuisines: heavy on the cream and light on the spices. And with this being the birthplace of the potluck dinner, you can be sure that you're always welcome to pull up a chair." (theKitchn)
• Chef Gerard Ford Craft on Modern Midwestern Cuisine
"As Midwest chefs, we do more than embrace the locavore movement. We want to play a role in the entire process, and not just in the selection of purveyors. For years, chefs throughout the country have been getting attention for 'heritage' pork and beef, when much of this product comes from our own backyard. Our proximity to these farmers allows us to establish direct relationships and engage them in everything from selecting the exact mix of feed to helping take part in the planting process." (Wine Enthusiast)
• Experts View Midwest Cuisine
"California cuisine is out. Cajun is waning. Southwest is still warm. What will be next in the ever-turning treadmill of trendy regional foods? Could those of us who sit in the middle of the corn and soybean belt dare hope? Is it time for Midwest food to get its due?" (Chicago Tribune)
Gallery
1 of 1