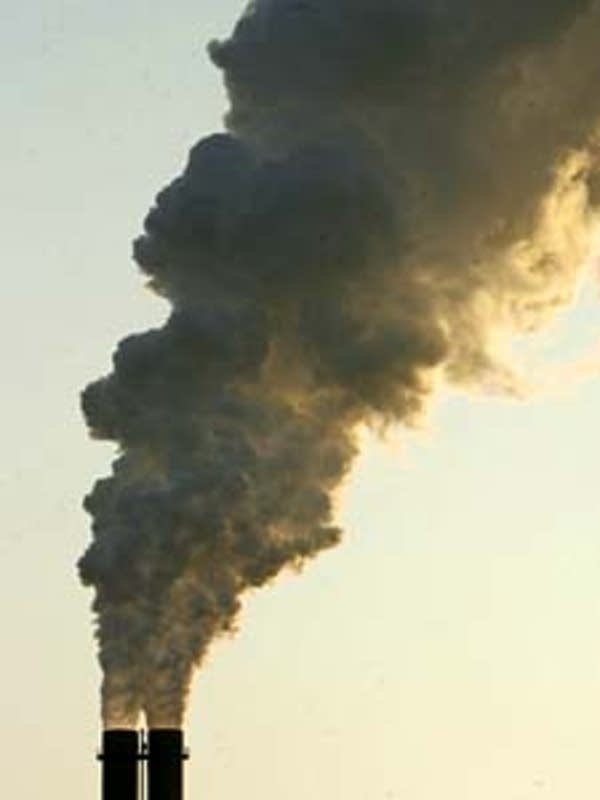 Researchers at the University of North Dakota say they have developed a cheaper, more effective way to capture carbon dioxide from smokestacks.
Carbon dioxide, which is considered a cause of global warming, is expensive to remove from smokestacks.
Researchers engineered a material at the nano scale to capture or absorb carbon dioxide, said Steve Benson, director of the Institute for Energy Studies at the University of North Dakota. The material will then release or desorb the gas into a storage container.
"The next step is to demonstrate we can do the absorption and desorption and have it as a continuous process," Benson said. "Once we get to that phase, then we're poised to move it forward into larger-scale demonstrations and then ultimately commercialization."
Benson said that by modifying a proprietary material at the nano scale, they created a very effective CO2 filter: "The reaction with carbon dioxide is really fast, and it captures the CO2 out of the flue gas stream in any sort of a combustion source."
The material not only captures CO2, it releases the gas through a second process, meaning that the filter material can be reused.
The process has been successful in the laboratory, Benson said, and researchers will start a larger pilot project at the university's heating plant this summer.
It will likely take five to 10 years to commercialize the new carbon dioxide filter system, Benson said. UND researchers will present their findings at a scientific conference next month.