Reviewers: Medtronic's controversial Infuse offers little to no benefit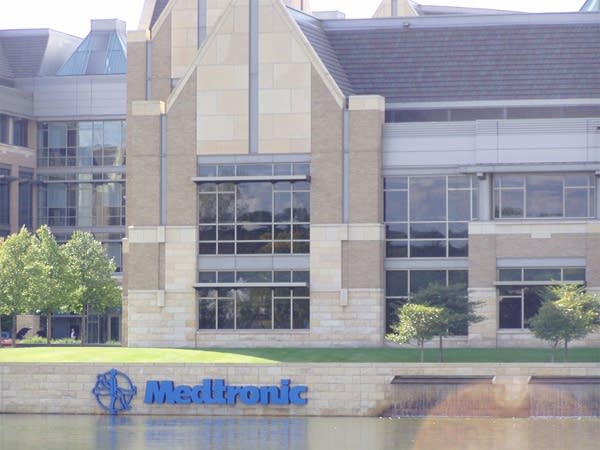 Long-awaited reviews of Medtronic's much-criticized Infuse spine fusion product have found it provides little to no benefit compared with more typical treatments.
Medtronic's Infuse bone-grafting product has long been beset by controversy. Questions have been raised about its effectiveness, as well as the integrity of Medtronic-funded scientific studies evaluating the product, which is designed to substitute for a bone graft in spinal fusion procedures.
Medtronic's new CEO, Omar Ishrak commissioned Yale University to evaluate Infuse shortly after taking the company's helm in 2011. At the time, Infuse had been the subject of scathing medical reviews, FDA warnings about dangerous side effects, as well as Congressional and Justice Department inquiries and a class action lawsuit.
Yale contracted with researchers in Oregon and the United Kingdom to review the medical data. And those researchers on Monday published their separate assessments of the genetically-engineer bone growth protein in the Annals of Internal Medicine.
Grow the Future of Public Media
MPR News is supported by Members. Gifts from individuals power everything you find here. Make a gift of any amount today to become a Member!
The Oregon review looked at past Infuse studies as well as extensive patient data supplied by Medtronic.
"I would advise typical low-risk patients there's no reason to use this product at this point," said study co-author Roger Chou of the Evidence-Based Practice Center at Oregon Health & Science University.
Infuse has been used on more than 1 million patients, according to Medtronic.
But Chou said his team found that past Medtronic-funded studies overstated benefits and underplayed harms of Infuse. And he said the U.K. and U.S. teams both essentially concluded that for most patients Infuse doesn't provide clear benefits, such as pain reduction and improved bone growth.
"There were many more harms reported in the actual data than were reported in many of the publications," he said. "We didn't find that it was any better than doing the typical bone graft."
The British team found Infuse increases bone fusion rates, but isn't effective at reducing patients' pain compared to the alternative methods.
Both research teams identified a possible slight increase in cancer risks for patients receiving Infuse. An accompanying editorial in the journal said the clinical significance of that finding is "questionable."
Medtronic executive vice president Chris O'Connell said Infuse can be the better choice for many patients who aren't good candidates for using a graft from their own bone.
"There are a variety of patients who would benefit from not having to undergo bone harvesting with its attendant risks, complications and recovery," he said. "And there are some patients as well whose bone quality can be more effectively met with a biologic like Infuse, applied in the proper doses."
The Annals of Internal Medicine published an editorial to guide spine surgeons and their patients about what do. The conclusion was pretty much: it depends on the patient.
The editorial noted there's no clinically important difference between Infuse and traditional bone grafting for inducing spinal fusion. And the publication said both options have similar complication rates in some surgeries, while Infuse has a higher complication rate with some procedures.
The editorial said patients should be counseled about the relative harms and benefits of each option, adding that the role of Infuse in spinal surgery is still being defined.
O'Connell said Medtronic is sticking with Infuse.
"Infuse remains a very important treatment option and Medtronic is committed to ongoing research to continue to build the body of evidence," he said.
Two years ago, Infuse sales nearly hit $900 million. But in Medtronic's most recent fiscal year, sales dropped to $528 million.
"There were just more and more questions being asked about the appropriate usage of this product," said Morningstar analyst Debbie Wang. "And that was related to the larger question, the Yale study is trying to answer which is: 'Just what benefit does this product bring?'"
Two years ago Dr. Eugene Carragee wrote a scathing article posing that very question about Infuse in The Spine Journal. He said past clinical research on Infuse was perplexing in its lack of warnings about adverse effects.
Carragee said he feels vindicated by the studies released Monday.
He said that soon after its introduction, Infuse was cast as a wonder drug that produced fantastic results. He said it was wrongly promoted as a widespread substitute for traditional bone grafting.
"The routine use of the product simply isn't called for," he said. "It's certainly clear that it's not better."
Medtronic has denied it has exerted any improper influence over past Infuse research. And the company said its commissioning of the Yale study is proof that it's committed to being transparent about research on Infuse.
Gallery
1 of 1