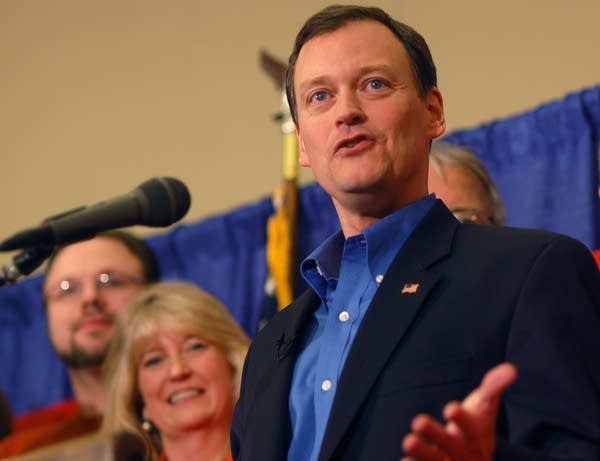 State Republicans are pinning their hopes on the 2014 elections. That's when they'll have the opportunity to break the DFL's one-party rule in Minnesota, in both the Minnesota House, Senate, and the governor's office.
Hennepin County Commissioner Jeff Johnson is one of a handful of declared Republican candidates vying for the chance to run against DFL Gov. Mark Dayton in the general election.
Johnson lives in Plymouth and is a former state legislator. MPR's Cathy Wurzer spoke with him about his candidacy.