St. Paul $1M idea contest: Voting begins tomorrow for 3 finalists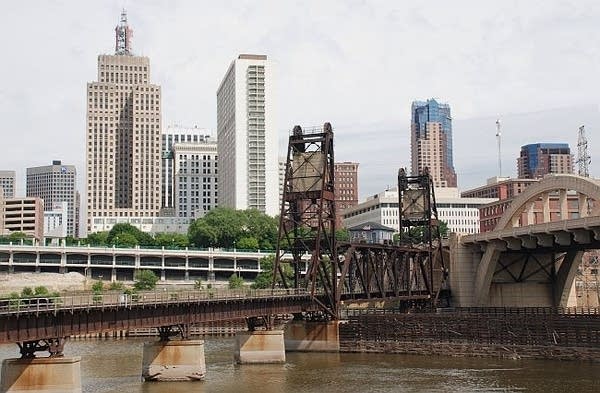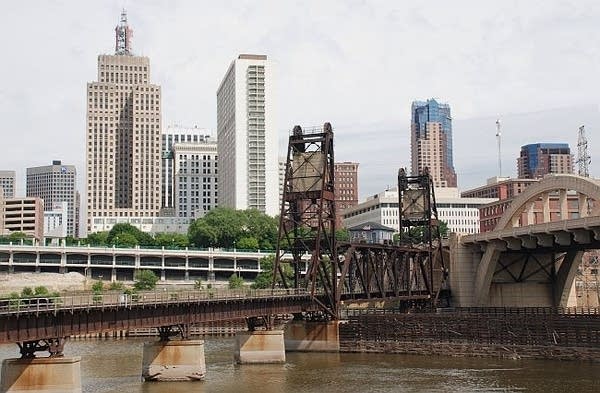 A panel of nine judges has been looking over 30 different ideas to make St. Paul a better place and will announce three finalists on Tuesday.
Then, it's the public's turn to vote in the Forever St. Paul Challenge.
The winner gets $1 million, which is the largest prize in the history of the Minnesota Idea Open, which has organized past competitions to come up with ways to address obesity, water issues and working together across faiths and cultures.
Below is a list and quick description of the 30 finalists. Even if these ideas don't win the grand prize, it's possible some of them will come to fruition with other funding sources.
WOW: Wind Over Wabasha: Create a wind and solar-powered lighting installation for the Wabasha Bridge in downtown St. Paul.

Saint Paul Funicular Project: Connect Cathedral Hill and downtown St. Paul with a funicular.

Willow Brook Outdoor Adventures Hatchery: Reestablish DNR's central headquarters as a destination where families will learn about nature and develop outdoor skills.

Moving Bodies Moving Minds: Bring stationary exercise equipment to St. Paul school playgrounds and classrooms.

Passport to Professionalism: Develop an online credentialing system for students that helps them find a career path and rewards more than just grade-point average.

Play Saint Paul: Transform recess in St. Paul's schools and communities to make it an active and engaging part of the daily routine.

Mobile Neighborhood Farmer's Pantry: Bring fresh food to needy areas on trucks.

St. Paul Center for Creative Arts: Create a group of youth art studios along the river.

The Cannery: Set up a community preservation kitchen and cultural food center to improve St. Paul's food security and residents' health.

The Saint Paul Art Train: Develop creative spaces using recycled passenger rail cars placed on abandoned rail spurs in the West Midway Industrial District.

Food, Nature & Culture: Build an Urban Oasis: Create a food hub and event center in vacant space at the Bruce Vento Nature Sanctuary.

Bike-Connect St. Paul: Make bike paths highly visible and safe to use with a colorful way-finding system.

Arts Walk Wabasha: Make Wabasha Street a magnet for arts, culture and creative storefront businesses from the Capitol to the Mississippi River.

Microfinancing for Small Businesses and Entrepreneurs: Create a Kiva-like microfinancing site for local entrepreneurs and small businesses.

Capital City Community Toolbox: Establish a free lending library for home and garden tools and other resources.

Drink Local: Pure Water, Nothing More: Install water bottle refilling stations at schools, libraries and community centers.

School House: Establish enrichment program aimed at ensuring reading and writing mastery among students.

St. Paul Neighborhood Olympics: Plan a yearly gathering of residents from each of the city's 17 districts with a parade, cook-off and athletic events.

Gordon Parks' Home: Build a student co-op for students of Gordon Parks High School to stay when they are homeless.

Great River Floating Museum: Create a floating museum celebrating the Mississippi River, St. Paul and its people.

Lowertown Community and Cultural Center and Perennial Garden: Build an eco-friendly center with meeting rooms, a theater and exhibition space with a perennial garden roof.

Saint Paul Summer Night Markets: Organize seasonal night markets where people can buy produce, restaurant and food truck food and enjoy entertainment.

Minnesota Public Library Gives Tickets to St. Paul Venues: Provide one-time St. Paul experiences to all Minnesota children.

The Oral Histories and Neighborhood Art Monuments of Saint Paul Project: Create several community driven projects that collect local histories and build art monuments to honor those stories.

Neighborhood Senior Transit Circulator: Establish a senior bus loop to help St. Paul seniors connect with their community and each other.

MakerSpace: Create a vibrant, creative learning environment and gathering place where people from all over the community can collaborate on projects and inventions.

SwimSafe St. Paul: Give all St. Paul children swimming lessons.

Closing the Digital Divide - Community Internet: Establish an open access, citywide fiber Internet network.

"Localmarks": Urban Historical Markers and Media:  Create a series of neighborhood historical markers depicting images an scenes from the city's past.

Mounds Park Native Culture Center: Create a new cultural center in Indian Mounds Park that highlights thehistory and meaning within the ancient Indian burial mounds.
MPR News is Reader Funded
Before you keep reading, take a moment to donate to MPR News. Your financial support ensures that factual and trusted news and context remain accessible to all.