Departing assistant concertmaster says Minnesota Orchestra 'has lost its way'
Stephanie Arado, assistant concertmaster for the Minnesota Orchestra, is leaving the group after 22 years and a work stoppage.
Arado will become a violin instructor at Interlochen Center for the Arts, a prestigious boarding school for performing artists in Michigan.
In her resignation letter, Arado wrote that the Minnesota Orchestra had "lost its way." The orchestra's prolonged contract mess -- musicians have been locked out by management since October - was a key reason for her exit. But she told MPR's Morning Edition there were other reasons, too.
"Our seasons became increasingly shortened. We played less of the music that I have been trained all my life in," she said. "I enjoy playing pop music now and then but the balance was tipping."
The work environment "started to take on some toxicity," she added. "With the contract negotiations falling apart, it just started to feel terrible. It was not a place you could make music and feel good about it."
The orchestra's management locked out its musicians October 1 last year and the two sides are showing no immediate indication of resolving their differences.
Gallery
1 of 1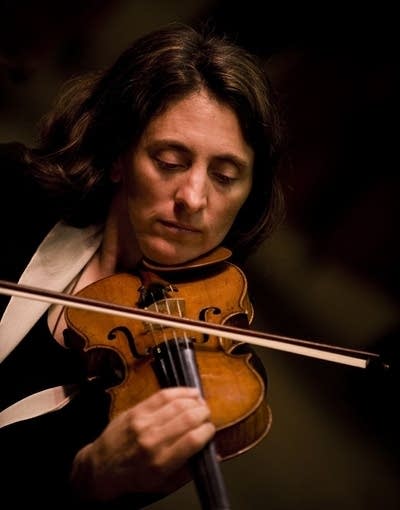 Grow the Future of Public Media
MPR's budget year comes to a close on June 30. Help us close the gap by becoming a Sustainer today. When you make a recurring monthly gift, your gift will be matched by the MPR Member Fund for a whole year!