In Linden Hills, a modern mandala for our minds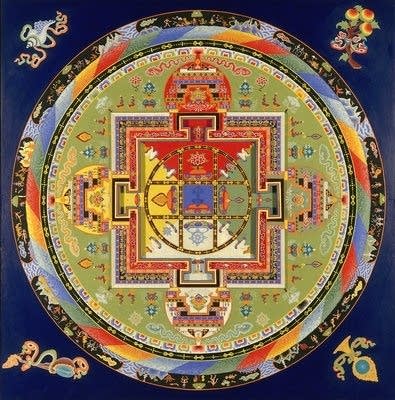 [image]
Perhaps artist Barbara Cummard was channeling her ancestors when she set out to create her latest sculpture -- a mandala.
Cummard, an English born sculptor and photographer, said the mandala reminds her of her Celtic forefathers who established standing stones and ancient circles as a part of the British landscape.
"Mandala is a Sanskrit word meaning circle and center and is a sacred diagram representing the structure of the universe," Cummard said. "It signifies unity and wholeness.  Typically the sand mandalas of Tibetan Buddhism are two dimensional and present a more painterly effect, but I wanted to make a mandala that comprised geometric elements that were three dimensional, and, when positioned in relationship to each other in a circle, made up a whole."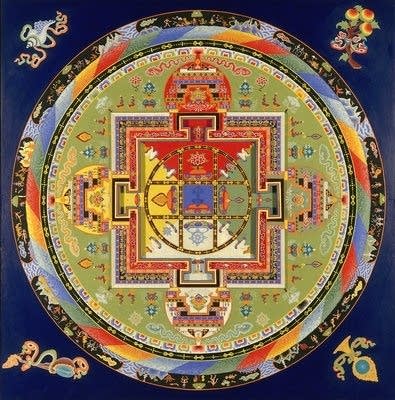 The mandala is made of 120 cast Plaster of Paris forms, which Cummard made in Sussex, England while serving as artist in residence at West Dean College. She chose Plaster of Paris because it's non-toxic and biodegradable.
"The mandala was first assembled for an art show at West Dean in 2011, but my intention was always for it to be an outdoor installation where it would disintegrate back into the soil after time as the result of weathering," Cummard said.
MPR News is Reader Funded
Before you keep reading, take a moment to donate to MPR News. Your financial support ensures that factual and trusted news and context remain accessible to all.
Cummard turned the installation of her sculpture into a community event, inviting friends and neighbors to join her in her garden. Participants were asked to personalize the base of an individual form before placing it in the circle.
[image]
The installation was completed in late July. Cummard said the mandala will not last long.
"Over the following months, I will be doing a photographic series documenting the interaction of the environment and all its wild life inhabitants with the mandala, along with seasonal changes and Minnesotan weathering effects," she said. " I will document its gradual decay as it breaks down into its elemental form - the completion of a life cycle."
While the sculpture is on Cummard's property, it's important to her that the work be seen as public and community art. Visitors are welcome to stop by and see the piece by appointment.