New cemetery in SE Minn. will let veterans be buried closer to home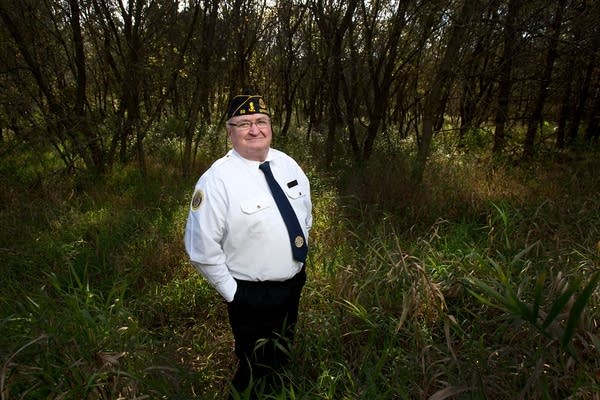 Chuck Amunrud wants his final resting place to be close to home.
But for years, the Air Force veteran could only plan on a burial site far from southeast Minnesota.
The closest state veterans cemetery, Northern Wisconsin Veterans Memorial Cemetery in Spooner, Wis., is nearly 200 miles away and Minnesota's state veterans cemetery in Little Falls is 250 miles away.
"My father is interred at Fort Snelling [National Cemetery] in Minneapolis and to go visit his grave is quite a task," Amunrud said of the 240-mile round trip. "It takes the whole day and it's such an expansive area up there, you nearly need directions each time you go up there to make sure, 'Well, I am in the right area.'"
Soon, a third facility will serve the needs of veterans in southeast Minnesota, as well as those in northeast Iowa and southwest Wisconsin.
Construction begins soon to transform a postcard-like setting on one of the green, rolling hills that cradle Preston into a final resting place for more than 35,000 veterans.
The U.S. Department of Veterans Affairs will reimburse the state VA $10 million to develop the cemetery, long advocated by local, state and federal officials.
Amunrud, a Fillmore County commissioner who lives in Spring Valley, Minn., has spent more than five years working on the idea. He pushed for the county to donate 176 acres of land for the cemetery.
"It's all prairie with large oak trees, young white pines, and a lot of wildlife, and it's as far as you can see," Amunrud said as he walked through tall grass overlooking an expansive valley. "My wife and I — we plan on being interred here."
The new location will serve a regional need but won't necessarily alleviate demand at the cemetery in Little Falls, said its director, David Swantek.
"Once a cemetery is more than 75 miles from a veteran's home, more often than not they're going to chose a local burial option and not take advantage of a national or state cemetery just because of the distance," he said.
Swantek said the Little Falls cemetery, where officials conduct about 425 burials each year, won't reach capacity for at least 50 years.
At Fort Snelling National Cemetery, where there are about 5,000 internments a year, there's still enough undeveloped land for two decades or more, Fort Snelling Cemetery Director Artis Parker said.
Swantek said the Preston cemetery is expected to serve the needs of veterans for 100 years. Officials anticipate about 350 burials annually there.
"The idea of building additional cemeteries like this is not to relieve pressure from Little Falls or pressure from Fort Snelling," Swantek said. "It's to create a cemetery in a location that makes it accessible to greater numbers of veterans in that region."
The new facility will be a boon for the southeast region, said state Rep. Greg Davids, who supported the cemetery project.
Starting this fall, workers will build roads, install wells and electrical outputs, build maintenance and administrative buildings for the new cemetery. They'll also create a parade route and parking for visitors. The rest of the cemetery will be developed in stages.
"We're very excited in southeastern Minnesota," said Davids, R-Preston. "I go uptown to Preston or Fountain or Wykoff, [and] wherever I go, people are talking about what a wonderful thing this will be for the veterans, what a wonderful thing it will be for southeastern Minnesota."
Fillmore County officials expect to hold a groundbreaking ceremony this month. Construction is expected to last a year and a half.
Gallery
1 of 1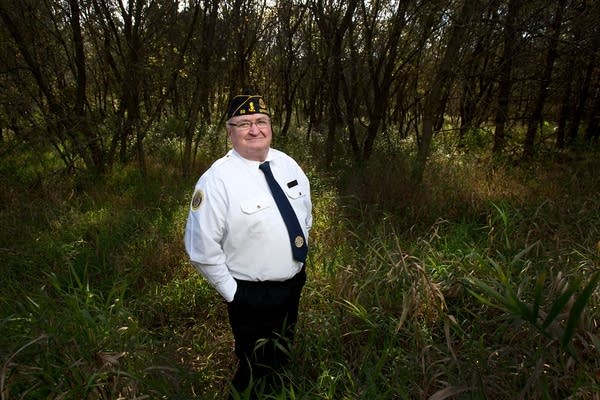 Your support matters.
You make MPR News possible. Individual donations are behind the clarity in coverage from our reporters across the state, stories that connect us, and conversations that provide perspectives. Help ensure MPR remains a resource that brings Minnesotans together.