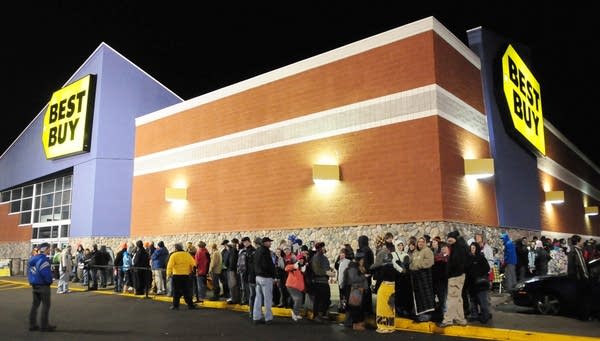 Best Buy is joining other retailers in opening up earlier on Thanksgiving Day this year.
The Richfield-based consumer electronics chain will open at 6 p.m. on Thanksgiving in 47 states.
That's several hours earlier than last year, when the retailer opened at midnight where it could.
Stores will be open around the clock through the next day for so-called Black Friday and close at 10 p.m.
State laws in three New England states -- Maine, Massachusetts and Rhode Island -- prohibit Best Buy from opening on Thanksgiving. The retailer's stores in those three states will open just after midnight or at 1 a.m. on Black Friday.
Toys R Us, Macy's, J.C. Penney, Kohl's and other chains also have announced opening hours on Thanksgiving evening. Target has not yet disclosed its hours.
Retailers say shoppers want more time to shop. They may need it this year. Between Thanksgiving and Christmas, there will be six fewer shopping days than last year.