As east suburbs tighten groundwater use, Mpls wants to drill new wells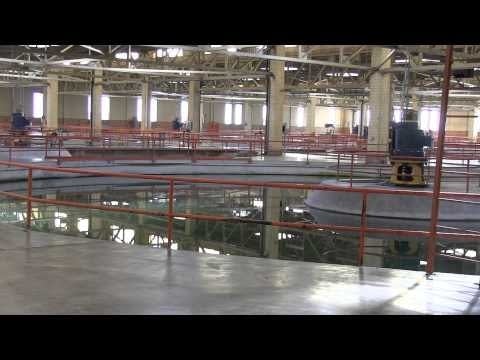 We've covered extensively the discussion happening in the north and east metro over concerns about the groundwater supply. Suburbs are trying to figure out how to use less water, and the Metropolitan Council has pushed the idea of getting more cities in the region to tap into surface water from the Mississippi River. Both Minneapolis and St. Paul's systems use Mississippi River water.
•Beneath the Surface: Minnesota's Pending Groundwater Challenge
But in Minneapolis, recent discussions have centered on drilling a series of groundwater wells as a backup drinking water supply in case something happened to the river supply (think unprecedented drought or some kind of environmental disaster like hazardous materials spilling into the river).
"Relying a sole source always has some risk associated with it," said Glen Gerads, director of water treatment and distribution services at the City of Minneapolis.
Gerads said if you look at historical flow rates for the Mississippi River, the chances that drought would cause water supply problems for the city are slim. Chances of an environmental disaster are also slim, he said, but right now the city has no backup water supply for the nearly half million people who rely on Minneapolis water.
St. Paul already has a series of groundwater wells, which it currently uses to control water temperature in the summer and winter months. The city's permits with the Department of Natural Resources allow officials to pull more water from the ground if needed.
The fact that the state's two largest cities are planning for a scenario where the river isn't able to meet demand is not lost on Bryan Bear, Hugo's city administrator.
"That has to do with their concerns about the river's reliability and safety," said Bear, whose city is one of several northeast metro suburbs looking at various solutions to address state officials' contention that current groundwater use in the region is not sustainable. "So there's real questions just between Minneapolis and St. Paul on whether the river is the best source. They seem to be both looking to the ground to provide a reliable source of drinking water."
The Minneapolis plan includes a $1.5 million bonding proposal to assist with design and construction of a system of groundwater wells and pipelines. The bonding proposal could come before the Legislature this year:
Before you keep reading ...
MPR News is made by Members. Gifts from individuals fuel the programs that you and your neighbors rely on. Donate today to power news, analysis, and community conversations for all.