The oh-so-delightful, too-good-to-be-true, barely-want-to-hope news has begun to trickle out: This could mark the last wintry weekend of the season.
MPR News meteorologist Paul Huttner says it will be chilly — with highs in the 20s and wintry mix in the air — but says it's likely the final push in un-springlike weather. Next weekend: Expect temperatures in the 50s and 60s, he says. That's nearly flip-flop weather.
• Get daily forecasts on your phone: Text 'weather' to 677677
As you embrace what's left of winter and start picking out your transition jackets from storage this weekend, check your current conditions and forecast at mprnews.org/weather.
On the last weekend of comfort-food season, dine with the best
Three Minnesota chefs were nominated this week for the prestigious James Beard Awards. See what all the laurels are about by sampling their work:
• The Salty Tart bakery (chef Michelle Gayer) at Midtown Global Market in Minneapolis [directions]
• The Bachelor Farmer restaurant (chef Paul Berglund) in downtown Minneapolis [directions]
• Heartland restaurant and market (chef Lenny Russo) in St. Paul's Lowertown district [directions]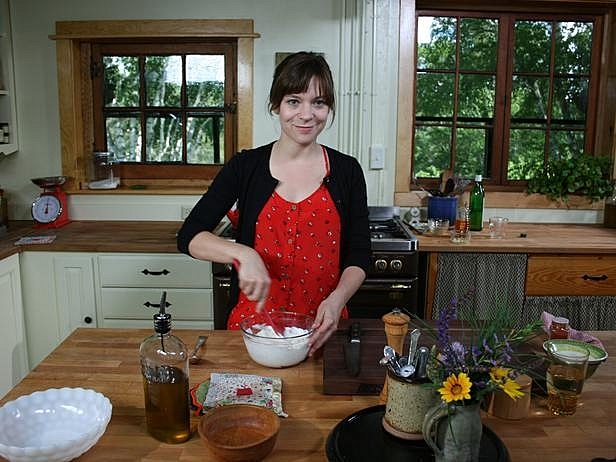 If you'd rather stay home, check out fellow nominee Amy Thielen's show, "Heartland Table," which is filmed right here in Minnesota and airs Monday (4:30 p.m. Central) and Saturday (9:30 a.m.) on the Food Network. Find more recipes in Thielen's latest cookbook (incidentally also a James Beard Award nominee), "The New Midwestern Table."
Or tune in Saturday (6 a.m.) or Sunday (10 a.m.) to Lynne Rosetto Kasper's "The Splendid Table," another Minnesota-based nominee. This week: An audio, gastronomical road trip to New Orleans.
Got your eyes (and palate) set on farther shores? The Perennial Plate, whose producers are based in Minneapolis (and also on the nominees list) is always available — with video tales of international food adventures, recipes and stories of sustainable eating from all over the world.
Wash it all down with a local, small-batch brew, if you like. NPR says craft beer sales are way up this year.
• Minnesota's top 10 craft breweries
• The history of brewing in Minnesota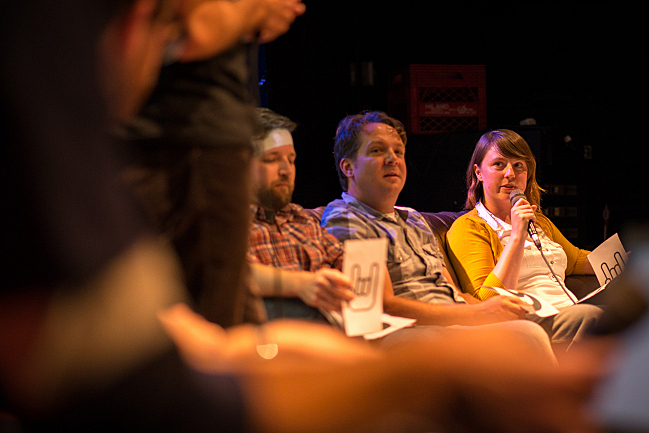 Or, head out: Explore the hip-hop state of things
The Current and MN Original are collaborating on a hip-hop concert for May. But first, they look to the audience, the musicians, the poets, the people involved to discuss the hip-hop scene in the state.
Join them Monday — March 24 — at 7 p.m. in Minneapolis' Intermedia Arts space. [directions]
Bask in the warmth of the theater
Director Marion McClinton's staging of William Shakespeare's "Othello" at the Guthrie Theater in Minneapolis has just opened, but is already pulling in reviews. The show runs from now until April 20. [More information]
Friday in Fairmont and Saturday in St. Paul, violin virtuoso Simon Shaheen will be making a rare Minnesota visit. Art Hound Kathryn Sonja Inoferio says Shaheen's work both arresting and moving.
Fellow Art Hound Kathryn Fumie recommends "Rapture," a play that envisions what The Rapture might be like if artists were the only ones picked to go to heaven. It's a production of the Savage Umbrella theater project, and is being staged at northeast Minneapolis' Nimbus Theatre.
Be there at the beginning
The Current offers its weekly list of Minnesota album releases — many of which include coinciding release parties:
• March 21 at the 331 Club: Jake Ilika and the Heavy Set
• March 21 at The Fine Line: Apollo Quad
• March 22 at Icehouse: The Sudden Lovelys
• March 23 at 7th Street Entry: The Crash Bandits
• March 23 at Turf Club: Ecstattic Studio artists, including Fire in the Northern Firs
Combat the cold with a little bit of cozy
As the winter trickles on, NPR suggested a panoply of movies to curl up with as you wait it out till spring. Think: Everything from Charlie Chaplin to "The Adventures of Pete & Pete" and Steve Martin.
Or: Books. Good, comforting, warm books. Daily Circuit host Kerri Miller takes us away to Andalucia with this week's Roaming and Reading segment — and there's always her book pick of the week, set this time in Paris. And Star Tribune columnist Laurie Sturdevant offers insights into Minnesota trailblazer Rosalie Wahl in her biography, "Her Honor."
NPR reviewed historian John Demos' "The Heathen School" to dramatic effect — it's a true story of race, education, religion and society in 19th-century Connecticut. And Minneapolis author Deborah Jiang-Stein talked on The Daily Circuit about her new memoir, "Prison Baby."