Senate tax committee kills Sunday growler sales
The Senate Tax Committee today removed a provision in a liquor bill to allow craft taprooms to sell growlers of beer on Sunday.
The measure would have opened the door to allowing a form of Sunday liquor sales in Minnesota. The move came after officials representing the Teamsters Union, which delivers alcohol on behalf of beer and liquor wholesalers, said Sunday growler sales would force them to reopen their contracts with distributors.
Senate Tax Chair Rod Skoe, DFL-Clearbrook, said he removed the measure because he doesn't support Sunday sales at all.
"Sunday sales is Sunday sales," Skoe said. "They were going to do an incremental approach. This is the first step, and next year they'll be looking at six packs; and then they'll want cases, and pretty soon they'll go beyond."
The Senate taxes committee removed the language on a divided voice vote.
Advocates were pushing to allow taprooms to sell growlers on Sunday to help an emerging industry.
Before you keep reading ...
MPR News is made by Members. Gifts from individuals fuel the programs that you and your neighbors rely on. Donate today to power news, analysis, and community conversations for all.
The sponsor of the provision, Sen. Roger Reinert, DFL-Duluth, said he's disappointed by the committee's vote. He said he won't drop his push to allow Sunday sales.
"If people outside the building think that a state that can have marriage equality and probably medical marijuana but you can't buy a beer on Sunday think that's not right, then they need to make that voice heard in the fall election. We'll come back and instead of just doing baby steps we'll do full repeal of Sunday sales."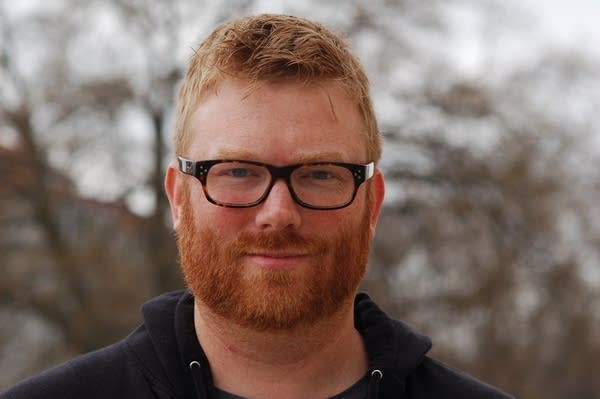 "Those big fermenter tanks are expensive. Running a brewery is very expensive," said Clint Roberts, executive director of the Minnesota Craft Brewers Guild. "These are small businesses and this is a Minnesota-made product so every little bit counts."
The bill would still allow taprooms to open on Sunday and sell alcohol on site. They just would not be allowed to sell containers of beer for customers to take off site.
Asked why he wouldn't continue to push for Sunday growler sales, Reinert suggested other lawmakers have told him it won't fly.
"There are other things that I care about that are in play this session and at the end of the day, personal relationships around the Capitol matter," he said. "I'm not looking to try and pick fights with people, especially on my own team, as I try to work on some other things that are important to the city of Duluth."
Ed Reynoso, political director with the Teamsters Union declined comment for this story but he told MPR News last month that an unnamed liquor distributor suggested that permitting Sunday growler sales would allow them to reopen their employment contracts with the union. Reynoso said the union wasn't willing to take that risk because it could have put bread and butter issues like wages and benefits back on the table.
Today's committee action ends speculation as to whether the overall liquor bill was in jeopardy.
Skoe had said earlier that he wasn't certain if he would hold a hearing on the bill because of the growler dispute. Lobbyists worried that could kill other measures including a extension of alcohol sales at TCF Bank football stadium at the University of Minnesota.
The growler provision is still included in the House liquor bill.
The chief House sponsor, Rep. Joe Atkins, DFL-Inver Grove Heights, said he was waiting to see how the Senate dealt with the bill before acting on the House version.
UPDATE:
Rep. Joe Atkins, DFL-Inver Grove Heights, is the chief sponsor of the liquor bill in the House. He said he's going to watch the debate in the Senate before deciding on how to proceed in the House. But Atkins said he isn't willing to propose a bill on the House floor that is controversial.
"If it's the kind of thing that is super controversial and is going to potentially take down the whole bill, then I'd rather not do that because I have provisions of 14 members that focus on everything from a hockey team in Richfield to a golf course in Brooklyn Center to the TCF stadium provision and I'd rather not have all of those provisions taken down as a result of one controversial item."