Democrats and Republicans hold their state conventions this weekend, but most of the drama will come from the Republicans in Rochester as GOP contenders line up to try to take on Democratic Sen. Al Franken and DFL Gov. Mark Dayton.
• Profiles: Sen. Al Franken and his challengers
• GOP hopefuls for Senate, governor may divide convention
Mark Dayton
Hometown: St. Paul
Age: 67
Family: Children - Eric, Andrew; Grandchildren - 1
Biography: Mark Dayton has been Minnesota's governor since 2011. Prior to that, he represented Minnesota in the U.S. Senate for one term, served as chief of the state's economic development department and as the state's auditor. During his tenure as governor, Dayton led the state through a three-week government shutdown after he and the GOP-controlled Legislature failed to agree on a two-year budget. During his first year in office, Dayton signed a bill that authorized a new football stadium for the Vikings, with the state and city of Minneapolis paying roughly half of the cost.
Dayton enjoyed single-party control of the House and Senate for the second two years of his first term in office. In the course of the last year-and-a-half, Dayton and DFLers have made same-sex marriage legal, raised the minimum wage, raised taxes on Minnesota's top earners, passed a controversial bill that would allow in-home care providers to unionize, and legalized medical marijuana. Dayton also takes credit for helping to close the state's budget gap and leading the state during a time of job growth. At the same time, Dayton has been criticized by his opponents for not doing a better job managing MNsure, the state's troubled multi-million health insurance website.
Notable Policy Positions: So far, Dayton hasn't laid out specific proposals for the coming legislative session if he's re-elected. However, Dayton's most recent state-of-the-state speech hints at what he has in mind. Among other things, Dayton wants to see broader investment in the state's roads and bridges. Dayton also said that he wants to cut back on school testing and has asked the Department of Education to prepare an analysis prior to the 2015 legislative session of which tests can be scaled back. Dayton wants to increase the number of hours students spend in the classroom and how long schools are open before and after classes begin.
Running Mate: Tina Smith
Kurt Zellers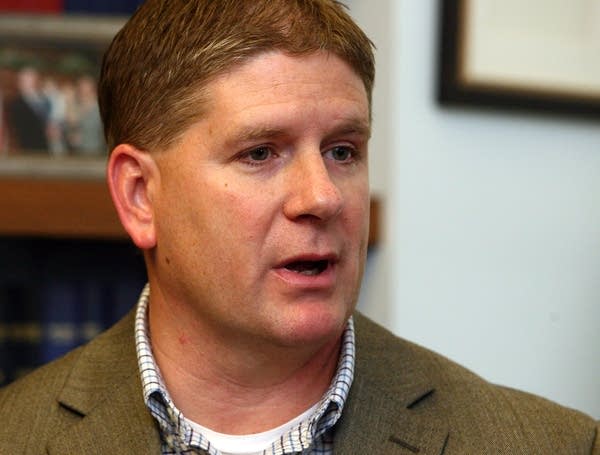 Abide by the endorsement: No
Hometown: Maple Grove
Age: 44
Family: Wife - Kimberly; Children - Reagan, Will, Ben
Biography: Zellers represents Maple Grove in the Minnesota House. He's served in the Legislature for a decade. He was House Speaker during the 2011-2012 legislative session. During his tenure in that position, Zellers led his caucus through the 2011 government shutdown. Republicans also put two constitutional amendments on the 2012 ballot, including one that would ban same-sex marriage and one that would require identification at the polls. Zellers takes credit for balancing the state budget without raising taxes, instead compromising with Gov. Mark Dayton on a deficit fix that included borrowing money from schools and selling tobacco bonds.
Notable Policy Positions: Despite criticizing the new health insurance exchange, MNsure, Zellers says he won't scrap the program and move Minnesota to the federal marketplace. He's also pledged to revitalize the Iron Range's mining economy while sticking to tough environmental standards.
Running Mate: Dean Simpson
Marty Seifert
Abide by the endorsement: Says he is "open minded" about abiding by the endorsement.
Hometown: Marshall
Age: 42
Family: Wife - Traci; Children - Brittany, Braxton
Biography: Seifert isn't new to politics. From 1997 until 2011, he served in the Minnesota House of Representatives. During that time, he was Republican Minority Leader. In 2010, Seifert made an unsuccessful bid for governor, losing his party's endorsement despite having won an earlier GOP caucus straw poll. Once again, Seifert won the statewide straw poll this year - and once again, he's in a heated battle for the party endorsement.
Notable Policy Positions: One of Seifert's key proposals is to abolish three cabinet departments, as well as the Metropolitan Council, which provides essential services to the Twin Cities area. He also wants to repeal a 2007 bill that promoted renewable energy and energy conservation -- legislation Seifert voted for while he was in the House. Seifert also says that he would keep the state's health insurance exchange, MNsure, but make big changes to the agency. Finally, Seifert says he will stop attempts release sex offenders and halt construction of the Southwest light rail line.
Running Mate: Rep. Pam Myhra, R-Burnsville.
Scott Honour
Abide by the endorsement: No
Hometown: Orono
Age: 46
Family: Wife - Jamie; Children - 3, names not given
Biography: Honour is a political outsider. Born in Minnesota, he is a former investment banker who made most of his money in California. He and his family moved back to Minnesota three years ago, and he now operates a natural gas filling station business. Honour says his business background will help him lead the state. But Honour's opponents are spinning his experience in the financial sector to link him to former presidential candidate Mitt Romey, for whom Honour hosted a fundraiser for in 2012. Of all the potential GOP candidates, Honour has had the most success raising money. A well stocked campaign chest will likely give Honour an advantage later in the summer when he runs in the primary.
Notable Policy Positions: A centerpiece of Honour's campaign is MNsure, the state's online health insurance marketplace. Honour has said that he doesn't think the program is worth fixing and that he'd move the state into the federal exchange. In a series of videos on his website, Honour also says that he wants to cut the tax rate and simplify the tax code, and make sure Minnesota high school graduates are better prepared for school and college.
Running Mate: None chosen
Jeff Johnson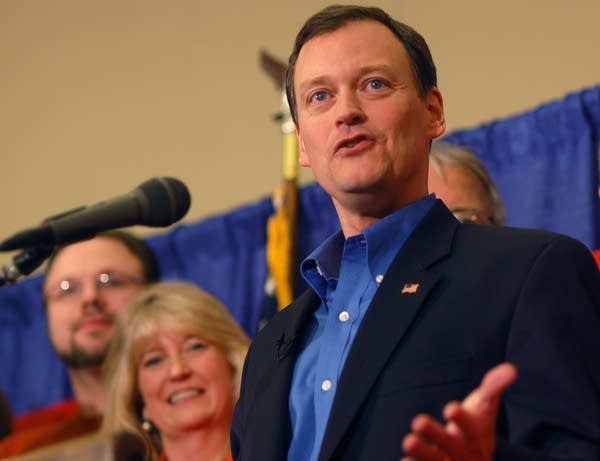 Abide by the endorsement: Yes
Hometown: Plymouth
Age: 47
Family: Wife - Sondi; Children - Thor, Rolf
Biography: For more than a decade Johnson has served in public office, first for six years in the Minnesota House and more recently as a Hennepin County Commissioner. A practicing lawyer, Johnson also ran for Attorney General in 2006 and lost. At the Legislature, Johnson authored bills that would limit the government's ability to seize private property for business development, that would curb meth use, and that would change the state's tort law. Johnson is seeking to distinguish himself from the field of candidates saying that the party needs to support someone who is conservative but that "we also need someone who is liked enough and trusted enough by non-Republicans and who can actually relate to the vast middle class in the state so they're able to win a statewide election."
Notable Policy Positions: If he becomes governor, Johnson said he would reject federal education standards like Common Core, and dismantle MNsure, the state's health insurance website. Like Seifert, who is one of Johnson's main competitors for the GOP endorsement, Johnson says he will work to dismantle the Metropolitan Council. But he adds on his website that a DFL-controlled Legislature likely won't agree to that. So Johnson says he will remove the council's authority to tax and replace its current members.
Running Mate: Bill Kuisle
Dave Thompson (withdrew at May 31 convention)
Abide by the endorsement: Yes
Hometown: Lakeville
Age: 52
Family: Wife - Rhonda, Children - Amanda, Phil
Biography: Thompson has represented Senate District 58 in the Legislature since he won election in 2010. Thompson has a law degree, has worked as a consultant and hosted the Dave Thompson Show on AM radio. As a senator, Thompson is notable for being a chief sponsor of a bill that would have made union membership and dues voluntary. It's an issue he says he will bring up again if he is elected governor.
Notable Policy Positions: Aside from the 'right-to-work' issue, Thompson has pledged to create tuition tax credits that would allow more parents to send their children to private school. Thompson supports a flat personal income tax and elimination of the corporate income tax, as well as more sales taxes. Like Johnson, Thompson vows a big shake up at the Metropolitan Council if he is elected.
Running Mate: Sen. Michelle Benson, R-Ham Lake.