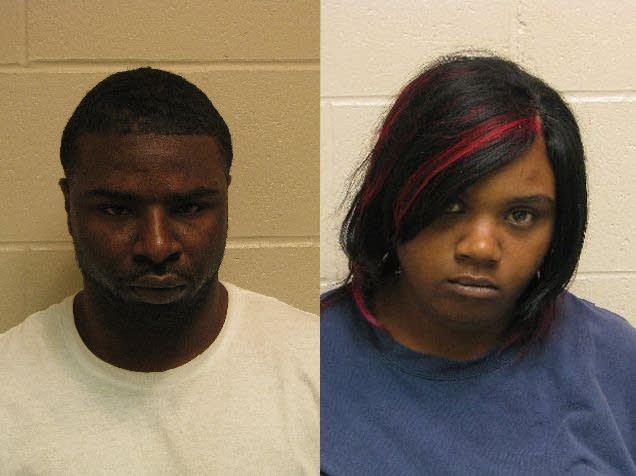 Hours after authorities charged Prince Antonio Dequante Jones and Eyeesha Nicole Hinton with the felony sex trafficking of a 13-year-old girl at a local motel, law enforcement officials called for more community awareness of such crimes.
Calling sex trafficking a growing problem, Clay County Attorney Brian Melton said he wants to work with local businesses to train employees to spot potential human trafficking.
"Talk with the Chamber of Commerce, the hotels, motels that are in the area," Melton said. "It's something they've done pretty well within the Twin Cities area and something that'll continue to move into this area, I suspect, in the near future."
Police Chief David Ebinger said such cases are becoming more common in the Fargo-Moorhead area as traffickers travel Interstate 94 from the Twin Cities to North Dakota oil fields.
"If you're going to drive in from Minneapolis and go all the way out to the Bakken, Fargo-Moorhead's a pretty good place to stop and pick up a little business on the way," he said.
Moorhead police are aggressively looking for traffickers, but Ebinger challenged the community to stop overlooking the johns who solicit prostitutes.
"They need to get some help, some spiritual help or some behavioral therapy, because if we find 'em they're going to need some legal help," the chief said. "They are part of the problem."