As oil prices drop, Minn. firms supplying the Bakken stay upbeat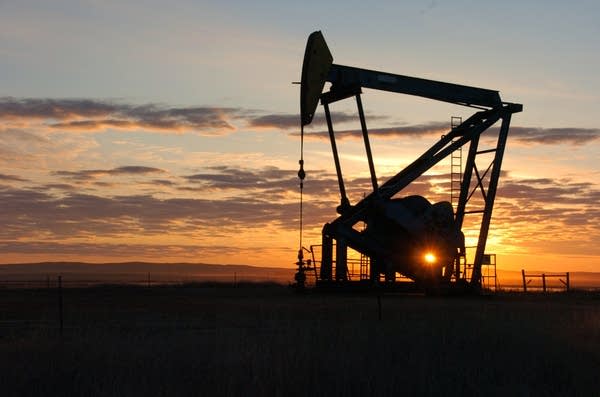 To get oil out of the ground through the long North Dakota winter, you need a lot of heat to keep valves, fracking fluid and workers from freezing.
And you need to generate it in a way that won't accidentally ignite the nearby natural gas, blowing everything to smithereens.
When Thawzall, an Alexandria, Minnesota-based, manufacturer built an answer — a portable heat trailer that uses no flames or sparkplugs designed to work in North Dakota's Bakken oil fields — demand took off as Bakken crude production skyrocketed along with oil prices.
Lately, though, the future's looking a little leaner. The recent collapse in oil prices means a cut in Bakken oil output. Like other companies with fortunes partially tied to the oil fields, Thawzall is watching crude prices closely. But officials aren't panicking.
• Dec. 9: Oil prices falling but Bakken producers expected to tough it out
Thawzall doesn't expect the oil price drop to bring a big downturn in business, said general manager David Reller.
Before you keep reading ...
MPR News is made by Members. Gifts from individuals fuel the programs that you and your neighbors rely on. Donate today to power news, analysis, and community conversations for all.
"The oil companies have a number of permits that they have to exercise their drilling on or they're going to lose the opportunity," he said. "So it isn't going to be an immediate cut in demand. They're always going to need heat. But it may not be at the scale that we've been experiencing in the last few years."
Even if oil field business dips, Reller said he's optimistic about the construction industry, which accounts for half of his customers.
Analysts with the investment firm Raymond James project this downturn in oil prices to be relatively brief, especially compared to the 20-year bear market for oil that started in the mid 1980s. They believe production cutbacks will reduce excess capacity, leading to a rebound in oil prices and production in 2017.
Still, with crude oil below $60 a barrel, Raymond James predicts the number of operating rigs in the U.S. could decline by more than 600, or about a third.
Minnesota companies most closely involved in the oil business — those in production and exploration — could take a hit in the short term, but cheaper oil means cheaper gasoline, and that's good for consumers and the rest of the economy, said Rob Grunewald, an economist with the Federal Reserve Bank of Minneapolis.
"This size of decrease in gasoline prices could allow families to spend about another $30 to $40 or even more per month depending on the amount they drive," he said.
And for communities in western North Dakota struggling to keep up with the enormous population and industrial growth in recent years, a dip in production might offer them an opportunity to catch their breath and make needed investments in housing, transportation and public services, Grunewald said.
That's the opportunity Ted Schmid sees.
Schmid is chief operating officer at LumberOne, a homebuilder based in Avon, Minnesota. After the housing bust, Schmid's company also found new opportunities in the oil patch. There's so much pent-up demand for homes in western North Dakota that swings in the price of crude don't keep him up at night.
Schmid said he's had more inquires about apartment projects in the last month than he's had all year.
"I think the big picture with apartment construction is you're looking at what's the liability over the next 30 years, not the next 30 days. And what's happening with the fuel prices is a temporary thing."