Minnesota Book Awards: And the finalists are...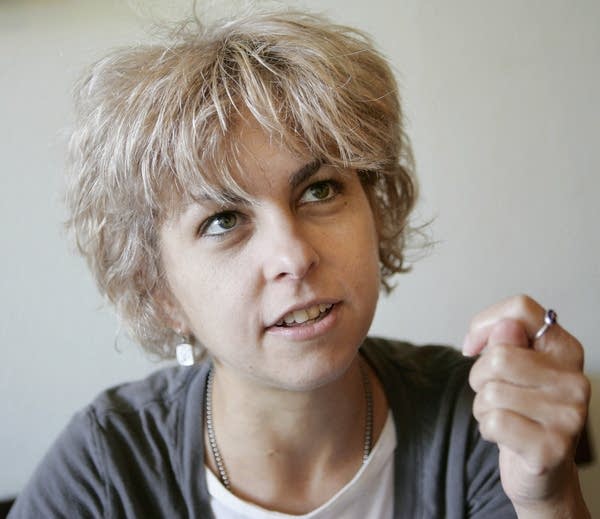 Minnesota made its mark on the national literary scene this year. Macalester College Prof. Marlon James' book "A Brief History of Seven Killings" landed on many "best of" lists, and local writers and publishing houses dominated the list of National Book Critics Circle Award finalists.
Now it's time for some accolades closer to home; the list of finalists is out for the 27th annual Minnesota Book Awards.
• See last year's winners: The greatest books by Minnesotans
MPR News is Member Supported
What does that mean? The news, analysis and community conversation found here is funded by donations from individuals. Make a gift of any amount today to support this resource for everyone.
Children's Literature:
• It's an Orange Aardvark by Michael Hall
• Little Puppy and the Big Green Monster by Mike Wohnoutka
• Water Can be... by Laura Purdie Salas, illustrated by Violeta Dabija
• Winter Bees and Other Poems of the Cold by Joynce Sidman and Rick Allen
General Nonfiction:
• Harriet Beecher Stowe: A Spiritual Life by Nancy Koester
• My Grandfather's Knocking Sticks: Ojibwe Family Life and Labor on the Reservation by Brenda J. Child
• New Scenic Cafe: The Cookbook by Scott Graden with Arlene Anderson
• Queer Clergy: A History of Gay and Lesbian Ministry in American Protestantism by R.W. Holmen
Genre Fiction:
• Fallen Angel by Chuck Logan
• The Life We Bury by Allen Eskens
• The Secret of Pembrooke Park by Julie Klassen
• Strongwood: A Crime Dossier by Larry Millett
Memoir & Creative Nonfiction:
• Love Imagined: A Mixed Race Memoir by Sherry Quan Lee
• Northern Orchards: Places Near the Dead by James Silas Rogers
• Seeking the Cave: A Pilgrimage to Cold Mountain by James P. Lenfestey
• Tailings: A Memoir by Kaethe Schwehn
Minnesota:
• Amphibians and Reptiles in Minnesota by John J. Moriarty and Carol D. Hall
• Her Honor: Rosalie Wahl and the Minnesota Women's Movement by Lori Sturdevant
• Minnesota Farmers Market Cookbook: A Guide to Selecting and Preparing the Best Local Produce with Seasonal Recipes from Local Chefs and Farmers by Tricia Cornell
• Minnesota's Own: Preserving Our Grand Homes by Larry Millet, photography by Matt Schmitt
Novel & Short Story:
• A Brief History of Seven Killings by Marlon James
• In Reach by Pamela Carter Joern
• The Lovers Set Down Their Spoons by Heather A. Slomski
• Stillwater by Nicole Helget
Poetry:
• Albedo by Kathleen Jesme
• Dangerous Goods by Sean Hill
• Soul Over Lightning by Ray Gonzalez
• This Way to the Sugar by Hieu Minh Nguyen
Young People's Literature:
• Ambassador by William Alexander
• Leroy Ninker Saddles Up by Kate DiCamillo, illustrated by Chris Van Dusen
• West of the Moon by Margi Preus
• The Witch's Boy by Kelly Barnhill
The Minnesota Book Awards is a program of The Friends of the Saint Paul Public Library. Award winners will be announced at the Minnesota Book Awards Gala on Saturday, April 18.