Jury finds Fitch guilty in cop killing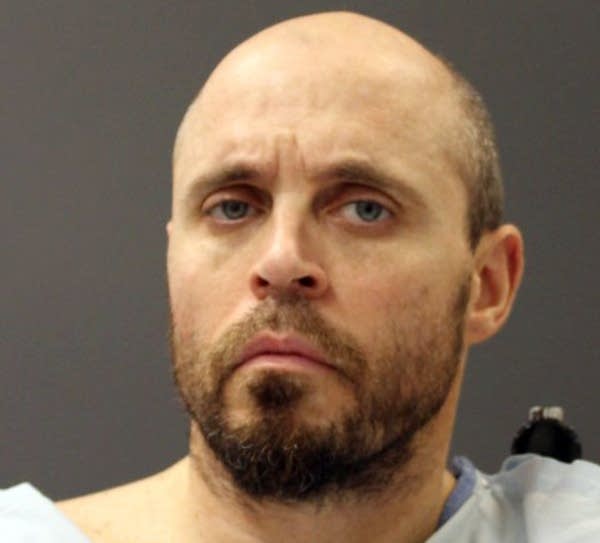 Updated 10:20 p.m. | Posted 11:28 a.m.
Brian Fitch was convicted Monday night of murdering Mendota Heights Police Officer Scott Patrick during a July 30 traffic stop.
Jurors also found Fitch guilty on all other charges, including three counts of attempted first-degree murder tied to a shootout with officers who ultimately captured him in St. Paul's North End.
He faces life in prison without parole. His sentencing hearing is scheduled for 9 a.m. Wednesday in Dakota County.
Fitch had to be removed from the court for swearing at the judge after the verdict was read.
"This was a cold blooded murder," Dakota County Attorney James Backstrom said Monday night following the verdict. "It was committed without remorse and it horrified all of us."
Jurors in St. Cloud deliberated some nine hours after prosecutors and defense attorneys finished closing arguments.
Fitch, 40, had pleaded not guilty to fatally shooting Patrick when the officer walked up to his car in West St. Paul.
Prosecutor Phil Prokopowicz on Monday told the jury Fitch's guilt had been proved beyond a reasonable doubt.
Prokopowicz at one point held up the black handgun with a laser site that was found in the SUV Fitch was driving when he was arrested.
"This is the murder weapon," he told jurors. "This is the gun that was used to kill Officer Scott Patrick."
Prokopowicz suggested Fitch was trying to avoid getting caught for outstanding warrants against him and that was the motive for firing on Patrick at the traffic stop.
Fitch's defense had argued that while Fitch was a busy drug dealer who was collecting money from clients the day Patrick was killed, he did not kill Patrick during the traffic stop and wasn't even in the car Patrick stopped.
Defense attorney Lauri Traub on Monday had continued raising questions about initial witness descriptions that did not match Fitch and doubts about the reliability of expert findings that the gun found in the SUV Fitch was driving when he was arrested was the weapon used to kill Patrick.
By late Monday evening, family members said they were satisfied with the verdicts. But that "by no means makes this a happy day," said Mike Brue, Patrick's half brother.
The family, he said, was "grateful to know there's at least one less dangerous individual in our communities."
With the verdict, he said, Fitch "was condemned to an abyss of his own making."
Patrick's widow, Michelle, briefly spoke about Fitch.
"I hope he can come to the realization of what he has done. He has taken so much from us. He didn't need to. I just want to bless him and hope that he realizes what he has done," she said.
Your support matters.
You make MPR News possible. Individual donations are behind the clarity in coverage from our reporters across the state, stories that connect us, and conversations that provide perspectives. Help ensure MPR remains a resource that brings Minnesotans together.