'Living While Dying' episode 1: Diagnosis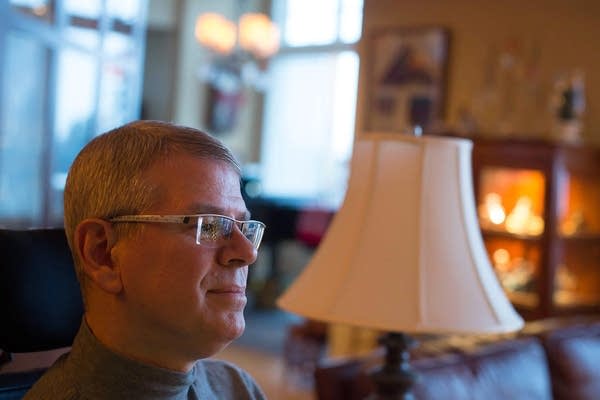 Bruce Kramer lived a remarkably rich life because of — not despite — an incurable, always fatal disease: Amyotrophic Lateral Sclerosis, or Lou Gehrig's Disease. He was diagnosed with ALS December 6, 2010, and died at age 59 on March 23, 2015.
In this first episode, Kramer talks about his diagnosis and how it changed his view of the world.
MPR News is Reader Funded
Before you keep reading, take a moment to donate to MPR News. Your financial support ensures that factual and trusted news and context remain accessible to all.