Assessing the usefulness of MNsure's new shopping tool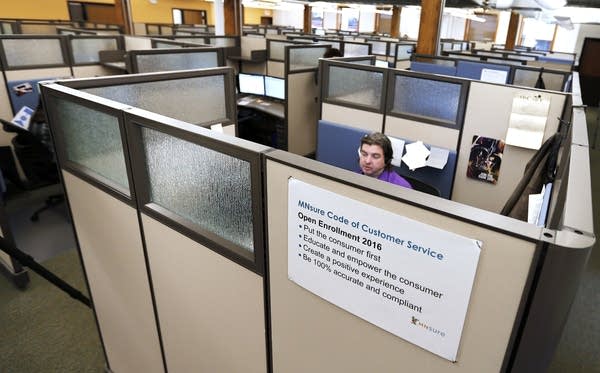 Open enrollment for individual health insurance plans got underway over the weekend and so far MNsure reports that its computer systems and call center are operating that way they are supposed to.
Earlier this week the site got an important addition — a comparison shopping tool designed to help people make the best decision about what plan best suits them.
MPR's Cathy Wurzer spoke with Minnesota Public Radio health reporter Mark Zdechlik about the new feature.
Gain a Better Understanding of Today
MPR News is not just a listener supported source of information, it's a resource where listeners are supported. We take you beyond the headlines to the world we share in Minnesota. Become a sustainer today to fuel MPR News all year long.