Photos: The Edmund Fitzgerald remembered, 40 years after sinking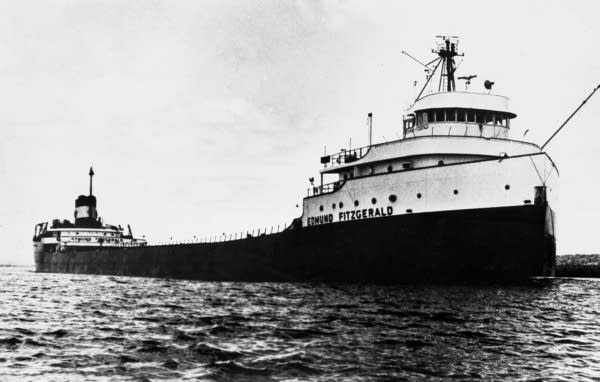 It's been 40 years since the 729-foot iron ore freighter the Edmund Fitzgerald sank in stormy Lake Superior, killing all 29 crew members on board.
The Nov. 10, 1975, shipwreck inspired a song ("The Wreck of the Edmund Fitzgerald," by Gordon Lightfoot) and her story is surpassed only by that of the Titanic, according to the Great Lakes Shipwreck Museum.
Several ceremonies will mark the anniversary, including one at Split Rock Lighthouse State Park in Two Harbors, Minn.
At 4:30 p.m. Tuesday, the lighthouse will close temporarily while the names of the crew members are read to the tolling of a ship's bell and the playing of the Naval Hymn.
Following the ceremony, the beacon will be lit and the tower once again opened for visitors. It's the only opportunity each year when visitors can climb the tower after dark and see the lit beacon. Cost is $7.
Gallery
12 of 12
1 of 12
2 of 12
Gain a Better Understanding of Today
MPR News is not just a listener supported source of information, it's a resource where listeners are supported. We take you beyond the headlines to the world we share in Minnesota. Become a sustainer today to fuel MPR News all year long.