Here's why Minnesota doctors are slow to prescribe cannabis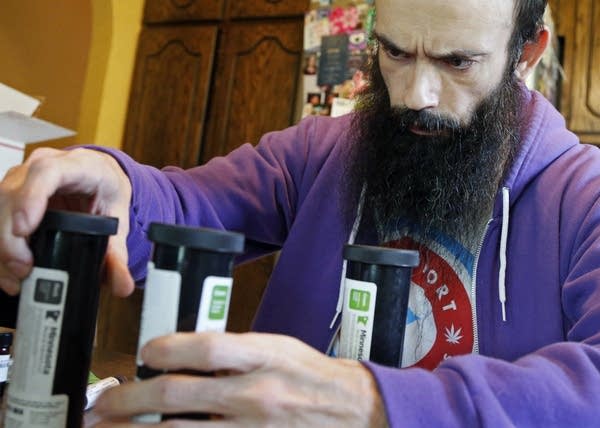 Minnesota doctors are slow to accept medical cannabis as a treatment option for lack of scientific evidence, fear of addiction and lack of educational programs, according to a new survey released to a state task force Tuesday.
Dr. Charles Reznikoff, a member of the Task Force on Medical Cannabis Therapeutic Research, the group responsible for gathering information about the program, conducted the survey. Reznikoff is an addiction specialist who practices at Hennepin County Medical Center. He sought opinions of 262 doctors from four institutions who practice all across the state.
The majority of doctors said qualifying conditions need to be more clear. They said they didn't want to be burdened by the program; they're nervous to register patients; and cautious to prescribe medical cannabis when so many patients abuse opioids and heroin addiction is a concern.
"There is a lot of worry about the opioid thing," Reznikoff said. "They're scared of entering anything that could be that."
Grow the Future of Public Media
MPR News is supported by Members. Gifts from individuals power everything you find here. Make a gift of any amount today to become a Member!
The survey also revealed that doctors' personal opinions about cannabis may be stopping them from certifying patients for the drug. Other physicians said they're not ready for the challenging conversations and disputes with patients that may lead them to leave their practice.
The Minnesota Department of Health reports 479 practitioners are registered and authorized to certify patients to purchase medical cannabis. The number of patients approved to get the drug is 844. The department added intractable pain to handful of qualifying conditions late last year after hearing from hundreds of patients suffering from chronic pain.
Reznikoff's survey also pointed out that lack of education could be why some doctors aren't on board with the program. He noted only a few educational events aimed at health care providers have been offered so far.
"There is no ethical obligation for a provider to, on their own, adopt this," he said. "This isn't aspirin for heart attacks."
Jeremy Pauling, whose daughter Katelyn suffered from a degenerative brain disease before she died last year, said he's been educating his own small town of Montevideo about the benefits of medical cannabis.
"They were not on our page to start with," Pauling, a member of the task force, said. "Everybody has embraced it."
Although medical cannabis is legal in Minnesota, marijuana is still a Schedule 1 drug under federal law. The law lists cannabis in the same category as heroin, LSD and Ecstasy.
Maria Botker, task force member and parent of a medical cannabis user, said the group should push to make the drug less of a controlled substance.
"Doctors wouldn't be fearful of this if it wasn't a Schedule 1 and it didn't impede on their license in their mind," Botker, of Clinton, Minn. said.
Gov. Mark Dayton appointed the 16-member Task Force on Medical Cannabis Therapeutic Research to study the program. The group is in the process of preparing a report on its research findings to submit to the state Legislature this year.