Medal of Honor recipients may get Minnesota memorial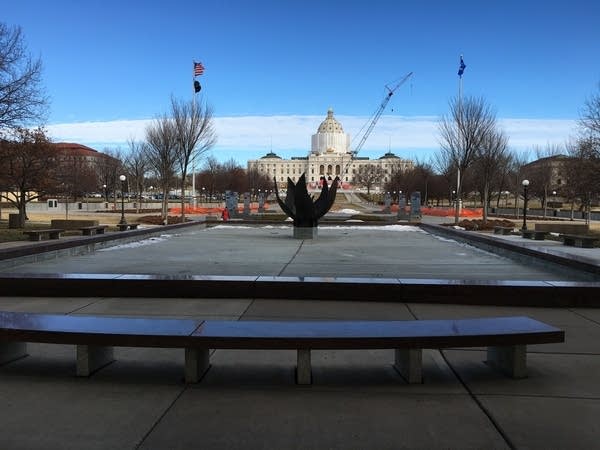 Minnesota's Capitol Mall tributes to war veterans, influential leaders and prominent causes could see a new addition: A memorial to Medal of Honor winners.
The Capitol Area Architectural and Planning Board put out a call Monday for teams of designers, landscape architects, architects, artists, engineers and planners to bid on the work. The memorial, which will feature a water element, is to be located by an existing but empty reflecting pool outside the state Veterans Service Building, which faces the Capitol.
The Medal of Honor is the highest military award given out for soldiers who exhibited valor in action during a war. Created in 1861, the award has been conferred to 3,496 people. Only 77 are still living, and Leo Thorsness, originally of Walnut Grove, is the only honoree from Minnesota who is still alive.
Minnesota was recently chosen to host a national Congressional Medal of Honor Society convention in October.
The Capitol grounds Court of Honor currently has a plaque as a tribute.
"The plaque would remain on the court there, but the pool would be the central location for recognizing those who have given the most and been awarded this high achievement," said Paul Mandell, executive secretary of the Capitol planning  board.
Depending on fundraising efforts, design work would be done in 2017. The memorial is slated to cost about $750,000. Mandell said backers of the project will seek up to one-third of that from the Legislature.
Teams must submit their plans by March 26.
The state Department of Administration is separately seeking money from the Legislature this session to repair existing memorials that are deteriorating.