Still a mystery, Prince's wealth may be the superstar in death
Some details of Prince's net worth may be disclosed Monday in the first court hearing on his estate. But whatever dollar value is eventually calculated, the Minnesota music legend is likely to end up worth more in death than in life.
While information on much of his wealth remains shrouded, experts say the greatest source of value in the estate is Prince's music, including the published material and the unpublished recordings in his vault.
Together, the music could be conservatively worth $100 million, said David Pullman, the investment banker who helped rock icon David Bowie and other musicians raise tens of millions of dollars by issuing bonds to investors, using the artists' future royalty income as collateral.
Pullman said Prince approached him nearly 20 years ago, shortly after the Bowie bonds hit the market, to gauge the value of his holdings.
Grow the Future of Public Media
MPR News is supported by Members. Gifts from individuals power everything you find here. Make a gift of any amount today to become a Member!
"We had an opportunity to look at his catalog and you could see then, it had tremendous value," Pullman said. "Since then, it's only increased."
Prince's history of reliably strong music sales — and the fact that the estate doesn't have to share royalties with anyone else because Prince held the rights to his songs — adds to the economic value of the published catalog, Pullman added.
The international superstar's music catalog could be worth 20 or more times its average annual earnings, if it were put up for sale, said Chip Petree, a Nashville-based entertainment lawyer.
"There have rarely been catalogs of that caliber that have sold for that or higher," he said. "But this feels akin to Elvis Presley, John Lennon and Michael Jackson on cultural significance."
Even the educated guessers have no idea how to value the myriad of recordings stored in a vault in Paisley Park.
"The uncertain part is just how many recordings he made and finished that are unreleased," said Lee Phillips, an attorney who represented Prince from about 1977 to 1990.
Once that's determined, there are other strategic decisions that could affect their value. Whether they're released at all, and if so, over what period of time.
"If you publish it all at the same time, perhaps you devalue it," said Joshua Rubenstein," said Joshua Rubenstein, a New York estate and trust attorney and the executor several musicians' estates, including composer Richard Rogers of "Oklahoma" and the "Sound of Music" fame.
"If you let people think that there is one more work and you release that and then three years later, 'Ooh, I found another work' and three later, 'Ooh, I found another work,' you wait longer to get money," he said. "But are you perhaps tripling its value?"
There could also be revenue from allowing the music to be used in advertisements.
That's happened with big name musicians including Jimi Hendrix, Janis Joplin, Frank Sinatra and the Beatles, whose song "All You Need is Love" was featured in a diaper commercial.
Some aspects of Prince's wealth are public. For instance, property records indicate he owns about $30 million of real estate in Minnesota. That includes Paisley Park, home to his famous recording studios and the place where he was found dead April 21. How much, if anything, he might owe on any mortgages for those properties, though, isn't public.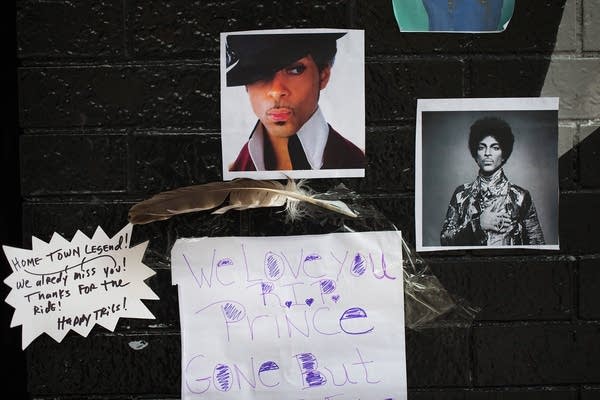 Given Prince's long-running success, he could have significant savings and investments. But he'd likely have debts, too.
In any case Prince's earning power rose significantly April 21. Dead celebrities can command immense paychecks.
"For someone like Prince, for Dave Bowie, it's higher after death," said Pullman.
Less than a year after Michael Jackson's death, the star's estate struck a deal with Sony Music to produce albums and projects featuring old and never-before-released Jackson recordings. The Wall Street Journal reported the agreement was worth as much as $250 million. The latest Jackson album is due out soon.
Elizabeth Taylor, Bob Marley, Charles Schulz, Elvis Presley and Michael Jackson all earned more than $20 million last year, according to Forbes magazine.
Aside from music, income from just Prince's brand and image could be substantial. Prince has put his stamp on products ranging from perfume to condoms.
There's even potential income from future performances — if a virtual Prince returns to the stage.
Michael Jackson has already given a posthumous digital performance. Elvis and Marilyn Monroe are on the way.
Imagine occasional future pay-per-view concerts featuring a virtual Prince performing previously unreleased music. Suppose there's a $20 fee to watch and, say, five million fans pay up. That'd bring in $100 million.
Those are the kind of money-making opportunities that may be available to the people overseeing Prince's estate once its fate is settled.