Guided tours of U.S. Bank Stadium to cost $19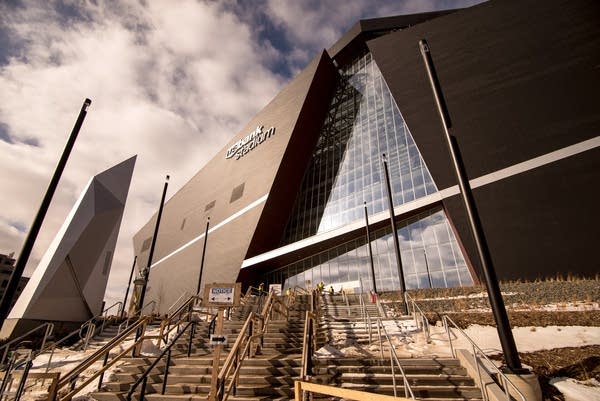 U.S. Bank Stadium will start offering ticketed tours of the new building this summer and sales start next week.
The tours, which feature stops in the club areas, the press box and the Vikings' locker room will cost $19 each, according to the Minnesota Sports Facilities Authority.
The tour also includes a look at the building's construction, pivoting glass doors and the art collection being installed by the Vikings. Tickets go on sale a week from tomorrow.
The tours start Aug. 24 and will run year-round, unless other events are happening the stadium.
There will be free tours for the stadium's grand opening weekend on July 23 and 24, although that event is also ticketed.
Tickets for both tours and the grand opening are available from Ticketmaster.