APM investigative unit announces podcast series on Wetterling case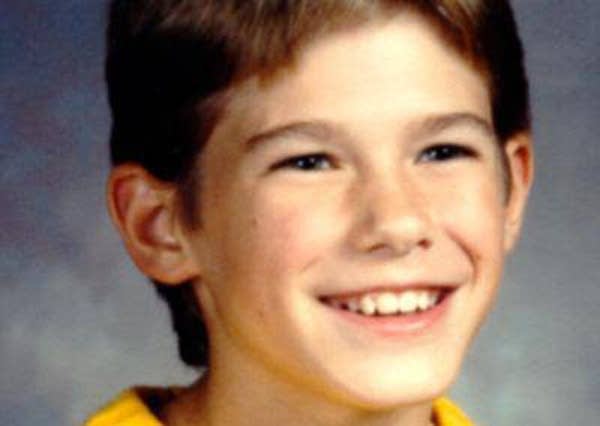 American Public Media will launch an investigative podcast next month looking at the disappearance of Jacob Wetterling, the 11-year-old boy abducted from his hometown of St. Joseph, Minn., almost 27 years ago.
Wetterling was taken by a masked gunman on Oct. 22, 1989. A friend and younger brother say the three were bicycling home after renting a video when a man came down a driveway and ordered them to lie on the ground. The other two boys were told to run away and not look back or they'd be shot.
The podcast, called In the Dark, is led by reporter Madeleine Baran, who won a Peabody Award for her reporting on clergy sexual abuse in Minnesota. The name of the podcast refers to the crime itself, Baran said, but also to the lack of transparency around the decades-long investigation.
"So it has these two senses," Baran said. "There's this crime that happened in the dark and, also, there's this investigation that happened in the dark."
Grow the Future of Public Media
MPR News is supported by Members. Gifts from individuals power everything you find here. Make a gift of any amount today to become a Member!
The abduction was a pivotal moment in Minnesota and beyond, sparking concerns about child abduction and a national focus on sex offenders. Because the case has been closely covered by local media for all those years, Baran was surprised to find details that had been overlooked.
"When I started reading just basic information about the case, there were certain things that stood out to me as interesting, like the fact that this happened on a dead-end street, this happened in a town of 3,000 people, the police got there right away," Baran said. "That changed how I thought about it and made me think, 'Why hasn't this been solved?'"
The Wetterling case led to the passage of a federal law in 1994 that required states to create sex offender registries.
"This was obviously a sensational crime in Minnesota, but for us to spend this much time as investigative reporters looking into it, it has to have something more than that," Baran said. "The something more in this case is that it's affected the lives of hundreds of thousands of people who are on sex offender registries in this country."
Following the success of Serial, podcasts are seen as a way to tell a longer, more complex story.
"It can go much deeper even than one long radio documentary can," Baran said. "It's hard for me to imagine, given what we've found out, doing it in a different way. The format really does lend itself, because these are complicated stories."
Unlike Serial, though, In the Dark's mission isn't to solve the crime. Baran said it's looking at why the case hasn't been solved and the impact it's had on the people swept up in it, including Jacob's parents.
"In the eyes of Minnesota there's this person, Jacob, who is missing, but he's their son," Baran said. "You can talk to a lot of people ... who want to talk about it as a mystery or this sensational crime. But, really, what is it like if that's your kid?"
APM Reports editor-in-chief Chris Worthington is overseeing the reporting project.
"While this case has been covered locally and nationally, no one has really gone in depth about the investigation itself," Worthington said in a statement. "We wanted to examine what went wrong and why this case has not been solved. And most importantly, why Jacob Wetterling hasn't been found."
The podcast is produced by APM Reports, which began work last year as American Public Media's investigative reporting and documentary unit. American Public Media is the parent company of MPR News.
In the Dark begins Sept. 13. After that, a new installment of the eight-episode series will be released each week. It will be available on iTunes.