Minnesota sees 'significant' decline in obesity rate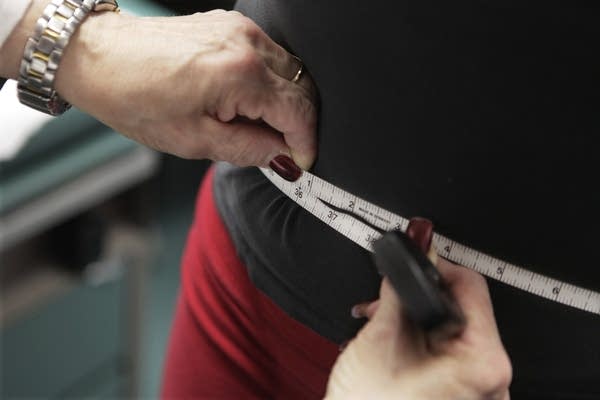 Minnesota's adult obesity rate saw a statistically significant drop between 2014 and 2015 and it was the only state in the Upper Midwest to keep those rates below 30 percent, state health officials said Thursday.
The percentage of adults considered obese improved from 27.6 percent in 2014 to 26.1 percent in 2015, the Minnesota Department of Health said, citing data from the national Centers for Disease Control and Prevention.
The figures "confirm that Minnesota has returned to its historically lower obesity rate that remains steady on a year-to-year basis even as other states and the U.S. as a whole continues on an upward trend," the department said in a statement.
The adult obesity rate for African Americans in Minnesota was 29.9 percent, which is lower than the national figure of 38.1 percent, the department added.
Obesity rates can have a major impact on health care costs for diabetes and other related chronic diseases like diabetes.
The federal data showed Iowa's adult obesity rate at 32.1 percent; North Dakota at 31 percent; Wisconsin at 30.7 percent; and South Dakota at 30.4 percent.
"Minnesota's obesity rate is markedly lower than our surrounding states," Minnesota Health Commissioner Dr. Ed Ehlinger said in a statement. "By working together we've been able to increase opportunities for healthy eating and physical activity for all Minnesotans in every corner of the state."
Gain a Better Understanding of Today
MPR News is not just a listener supported source of information, it's a resource where listeners are supported. We take you beyond the headlines to the world we share in Minnesota. Become a sustainer today to fuel MPR News all year long.