Appetites: Ready or not, here's another feast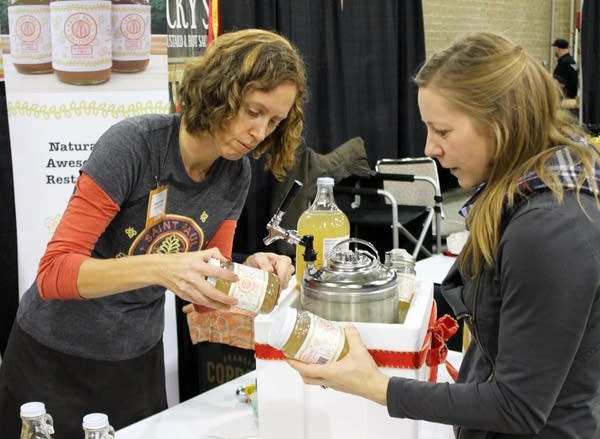 After last week, you not be prepared for it, but there is a big two-day feast going on in Rochester.
Feast!, the annual local-foods marketplace, is open Friday for people in food industries and Saturday to the public at the Mayo Civic Center.
Beth Dooley joined All Things Considered to tell us more about what's going on, and the trends behind it.
Editor's note (Nov. 30): While the show is open both days, an earlier version of this story didn't make it clear which day it is open to the public, which is Saturday.
Gain a Better Understanding of Today
MPR News is not just a listener supported source of information, it's a resource where listeners are supported. We take you beyond the headlines to the world we share in Minnesota. Become a sustainer today to fuel MPR News all year long.