Minnesota GOP says it won recount, state Senate control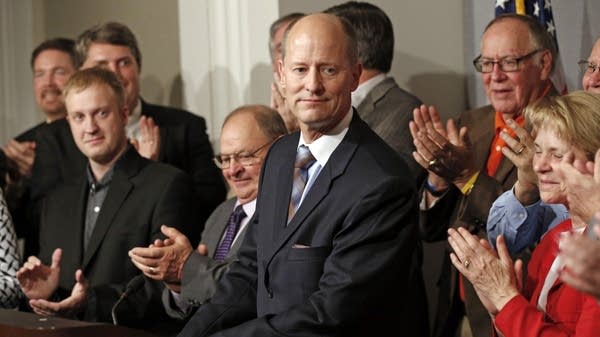 Republican Jerry Relph remains the winner of the Senate District 14 race, GOP Senate leader Paul Gazelka said Wednesday. While not yet official, the win would give the GOP a 34-33 seat majority.
Relph on Nov. 8 came out 148 votes ahead of DFLer Dan Wolgamott in the district, which includes Benton, Sherburne and Stearns counties. The recount began Monday in Elk River, although most around the Minnesota Capitol were expecting Relph's Election Day victory would stand up.
In a Twitter post Wednesday Wolgamott acknowledged the recount was finished but didn't immediately concede. Instead, he said he would await a briefing from his legal team and make a "more complete statement regarding my intentions" later in the week.
Gazelka, however, said the recount confirmed Relph's win.
"Senate Republicans are ready to focus on the important work of addressing the healthcare crisis and growing jobs in Minnesota," he added.
MPR News is Reader Funded
Before you keep reading, take a moment to donate to MPR News. Your financial support ensures that factual and trusted news and context remain accessible to all.