VocalEssence stops by with songs for the holidays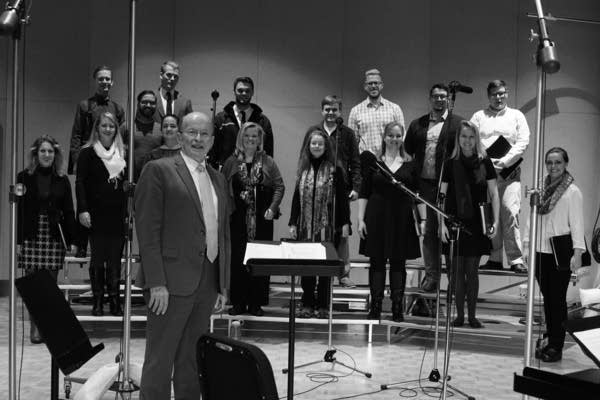 It's an MPR holiday tradition.
Artistic director Philip Brunelle and the singers of VocalEssence stopped by our studios to sing songs sacred and secular, new and old, transcendent and terrible. (This year's bad carol selection is called "Santa Claus on the Coconut Tree," and it is worse than you think.)
MPR News host Tom Crann spoke with Brunelle about the joys and challenges of performing at the holidays.
Use the audio player above to listen.
Song list, in order
MPR News is Reader Funded
Before you keep reading, take a moment to donate to MPR News. Your financial support ensures that factual and trusted news and context remain accessible to all.
"Wolcom Yule"
"El Decembre and Chiquirrigitin"
"Little Carol of Hope"
Adam Lay Ybounden
"March of the Kings and I Saw Three Ships"
"Santa Claus and the Coconut Tree"
"The Christmas that Almost Wasn't"
"Brightest and Best"
"What Cheer? Good Cheer!"
"What Month was Jesus Born In?"