3 big education issues on agenda at the state Capitol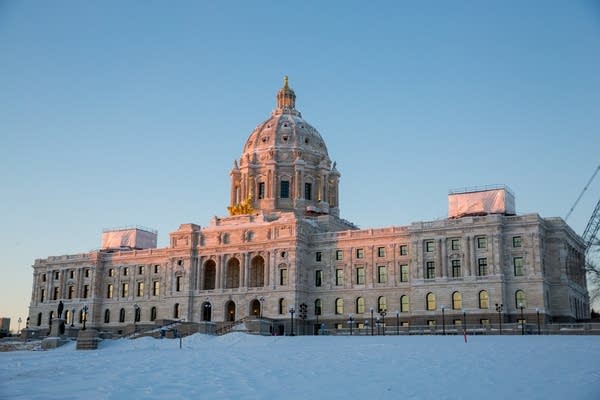 As the pace starts to pick up at the Minnesota Capitol, legislators are set to start hearing bills in coming weeks on education issues ranging from teacher licensure to private school access.
They'll also discuss how to dole out education spending, which makes up about 40 percent of the current state budget. Here are three issues that will likely be at the top of the agenda:
1) Teacher licensing
MPR News is Member Supported
What does that mean? The news, analysis and community conversation found here is funded by donations from individuals. Make a gift of any amount today to support this resource for everyone.
Lawmakers are responding to a critical report from the legislative auditor last March that called Minnesota's teacher licensure system "confusing" and "broken."
To fix it, legislators are considering a new "tiered" system with minimum requirements for an initial license followed by additional levels of licensure as teachers gain experience and training.
"We can offer them an initial license based on their experience, get them in the classroom, get them teaching and let the school district assess them," said Senate education policy committee chair Eric Pratt, R-Prior Lake. "If they're not working the local school district can always fire them. They're on probation."
School districts need that flexibility, he said, and there's a teacher shortage in outstate Minnesota.
To respond to that shortage, legislators should also focus on retaining teachers, said Denise Specht, president of statewide teachers union Education Minnesota.
"It starts with providing supports, we need to have good mentoring, we need to make sure that teachers have the tools that they need to do the job," she said. "It's money ... can a teacher support a family?"
2) School choice
Anyone following national education debates in probably familiar with the phrase "school choice" by now. Minnesota's new Republican Senate majority and Republican-controlled House will likely favor tax credits as a way to help students access options like private schools.
"With the achievement gap that we have in Minnesota ... I think need to have all options on the table and available for families," said House education finance chair Jenifer Loon, R-Eden Prairie.
Committees in the House and Senate are set to hear a proposal Tuesday that would grant tax credits for donations to organizations that offer school tuition scholarships.
Critics say the credits are just a way to divert public funds.
"There's only so much money in a budget," Rep. Carlos Mariani, DFL-St. Paul. "If you're creating just another way to siphon and flow dollars out of a public system in order to support a private system then someone's not coming out ahead."
Mariani said he supports the state's existing credit for expenses like textbooks, but he'd resist an idea on the table to extend that to tuition.
3) Early education
Democratic Gov. Mark Dayton managed to secure money last year to help school districts offer free preschool.
"We're going to want to see how those children are doing," Loon said. "Do we know that they'll be ready for kindergarten? What kind of measurements are in place? How are they doing compared to children who may be on a scholarship?"
The education finance committee, which Loon chairs, got an update from the state Education Department on some of those questions last week.
Many Republicans have favored another state program that gives scholarships to low-income students to use at public or private locations. Dayton's budget proposal set for Tuesday will likely continue his focus on early education.
As always in budget years, school districts will be tuned in for the answer to a big question: How much money the state will distribute through its main school funding formula?