Minneapolis Sculpture Garden started with a dream to educate others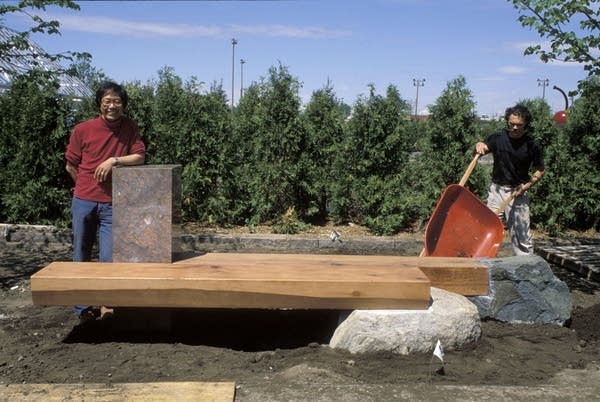 Throughout 2017, Minnesota Public Radio will celebrate 50 years on the air by sharing highlights from our archives, connecting Minnesota's past to its present. | This story originally aired in 1988.
MPR marks 50 years
• More stories from the archives
• Join the celebration, tell us your story
The Minneapolis Sculpture Garden has long been a place of reflection, inspiration, learning — and, sometimes, pain. All those traits and influences have been on display in recent weeks.
Your support makes a difference.
MPR News is made by Members. Gifts from individuals fuel the programs that you and your neighbors rely on. Donate today to power news, analysis, and community conversations for all.
"Scaffold," a sculpture that applied elements referencing a mass execution of Dakota men in Mankato, Minn., inspired public outcry. It's now being dismantled.
The sculpture was intended to educate people on the U.S. history of capital punishment. Instead, it created a backlash. Dakota people objected to the artistic portrayal of what remains a mark of infamy in Minnesota, the largest mass execution in U.S. history.
"Trying to bring awareness to this moment in history could really only be read through the lens of trauma," Walker Art Center Executive director Olga Viso said in a recent interview.
Both Viso and the artist of the piece, Sam Durant, described the process as a painful learning experience.
While the sculpture missed its mark, some say the dialogue it opened between the Dakota people and other citizens has been a good thing, in sync with the garden's mission since it first opened in 1988 to educate those who walk along its paths.
"It's an extraordinary experience of education," said then-Walker director Martin Friedman in a 1988 interview, "not just for those who are in the garden but for those of us who've been part of this realization."
Friedman had been dreaming about the garden for 15 years, wanting to see how the art and weather interacted and changed together throughout the year. He also hoped people would interact with the pieces themselves.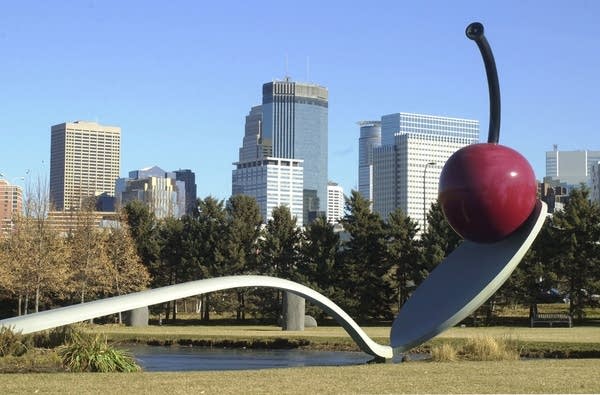 "The idea is to make a great public place available that will serve a civic as well as an artistic function, and let people find their own identification with the things that are there," Friedman said.
The now renovated garden is set to reopen this Saturday.