State Fair reassures Minnesotans: Our rides are safe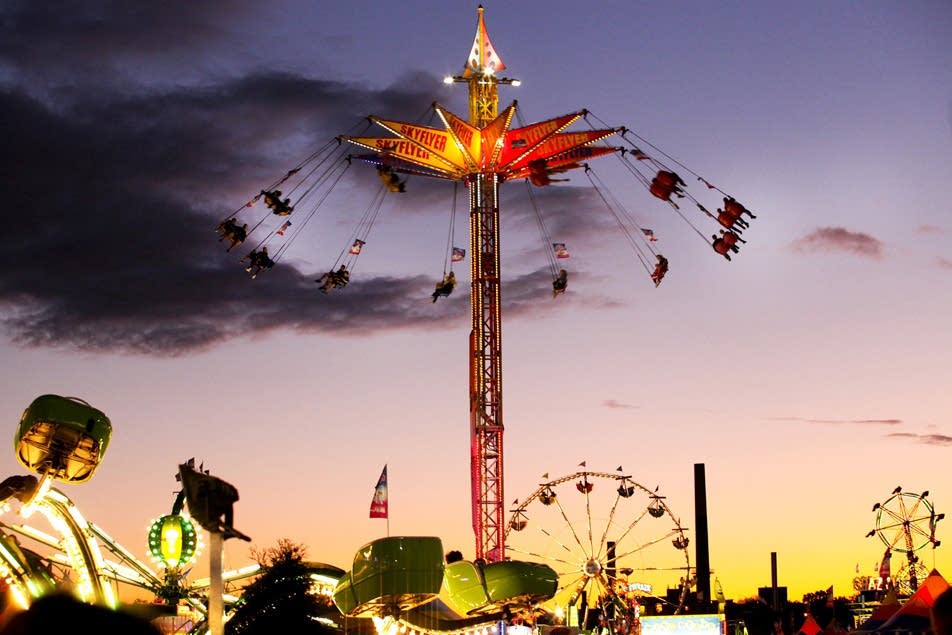 Minnesota State Fair officials are assuring fairgoers the Midway attractions and other rides will be safe this year, after an Ohio man died when a ride failed at that state's fair in July.
The Fire Ball ride broke apart at the fair in Columbus, hurtling riders to the ground. The incident killed a 19-year-old Columbus man and injured more than a half dozen others. The Dutch manufacturer blamed the accident on corrosion on the 18-year-old ride, although news reports indicated that the ride had passed inspections before the disaster.
Minnesota State Fair general manager Jerry Hammer calls the Ohio incident a tragedy. He says Minnesota's fair does everything possible to make sure its rides are safe.
"We have the top guy in the nation, Joe Bixler out of Seattle, and his team of ride amusement inspectors. They've worked here now for many years. We've run our own Midway, since 1995, so this will be the 23rd fair," Hammer said in an interview as the fair prepared for this year's opening on Thursday.
Rides get three rounds of inspections, including an initial inspection when they're trucked in and assembled on the fairgrounds, a daily inspection by ride operators and a utility inspection by state electrical inspectors, according to Hammer.
"Our fair, every fair actually, and the different ride operators and the different carnival companies traveling around the nation, safety is and has been their No. 1 priority," Hammer said. "The operators are very good, they understand. And our inspection team is outstanding, and the best job that can possibly be done is done right here."
There haven't been any serious ride-related injuries reported at the Minnesota State Fair, although the Midway's Stratosphere ride stopped running in 2012 when power failures briefly stranded some riders high above the fair on two separate days.
The fair opens Thursday for its annual 12-day run through Labor Day and follows a record year for attendance in 2016, when an all-time high of 1,943,719 people passed through the gates. New attractions this year will include a new ride: the so-called Big Wheel is a 156-foot Ferris wheel being erected on the north end of the fair this year. It will be nearly half the height of the fair's iconic Space Tower ride.
Your support matters.
You make MPR News possible. Individual donations are behind the clarity in coverage from our reporters across the state, stories that connect us, and conversations that provide perspectives. Help ensure MPR remains a resource that brings Minnesotans together.