Pioneering MN lawmaker Karen Clark to retire after 19 terms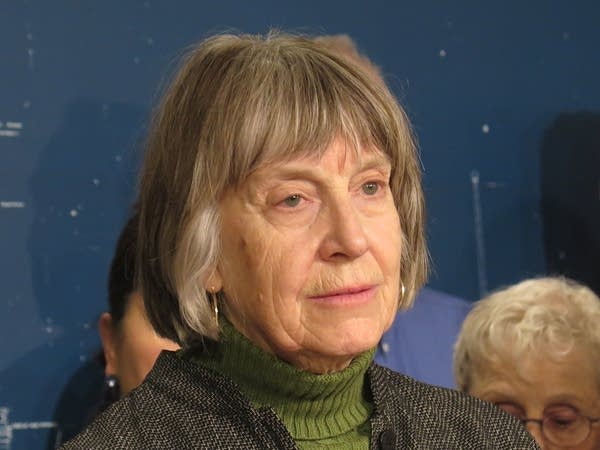 A pioneering Minnesota state legislator, who has long championed social and economic justice issues, is retiring after nearly four decades in office.
Rep. Karen Clark, DFL-Minneapolis, announced Friday that she will not seek reelection in 2018. Clark is the longest-serving, openly lesbian state legislator in the country.
"Some of you maybe know me for the work that I've done particularly as a lesbian woman with the LGBTQ community, providing some leadership there. But I hope you will also look at all the other things," Clark said during a state Capitol news conference.
Clark mentioned her work on legislation related to workplace safety, affordable housing, sexual harassment and urban agriculture. But Clark will likely be remembered most for her sponsorship of the 2013 legislation that legalized same-sex marriage in Minnesota.
"Twenty years before that we passed hallmark legislation that just added the very dangerous words 'sexual orientation' to the Minnesota Human Rights Act," Clark said. "It took another 20 years and two constitutional amendment to be defeated to pass the Marriage Equality Act. Yes, I feel it was a very big highlight."
The Senate sponsor of that legislation said he was sadden by Clark's announcement.
Sen. Scott Dibble, DFL-Minneapolis, said Clark is a "quiet force of nature" and a good friend.
"Hers is going to be one of those names that goes into history as an extremely important legislator," Dibble said.
Clark made her announcement with another trailblazing colleague who is also retiring.
Rep. Susan Allen, DFL-Minneapolis, is planning to step aside after her third complete term. She was first elected in a 2012 special election. Allen is the first openly lesbian Native American elected to any state legislature.
"It was never my intent to serve in the legislature forever but rather to answer a call to public service at a time when racial minorities were severely underrepresented in the legislature," Allen said.