It looks like St. Paul will have an ice palace after all, though plans have been shaved down a bit because of cost constraints.
Earlier this year, plans were unveiled for a record-breaking, 170-foot tall ice palace that organizers estimated would cost around $5 million. By August, those plans dissipated with shortfalls in fundraising.
Organizers unveiled a new plan Thursday to construct a 70-foot-tall castle in the middle of Rice Park. It will be open to the public from Jan. 25 through Feb. 10.
Dan Stoltz, president and CEO of Spire Credit Union and a member of the ice palace committee, said they've raised 75 percent of the money needed.
"We're looking at right now, at approximately $800,000 to build the ice palace," he said.
Organizers are now looking to crowdsource the rest of the money, with an option to buy single ice blocks for the palace.
"This is the part where we're going to bring in the people," said Saint Paul Heritage Foundation Board Chair Jennifer Tamburo. "They can buy a block and be a part of this and that will help get us to the finish line to make this a reality."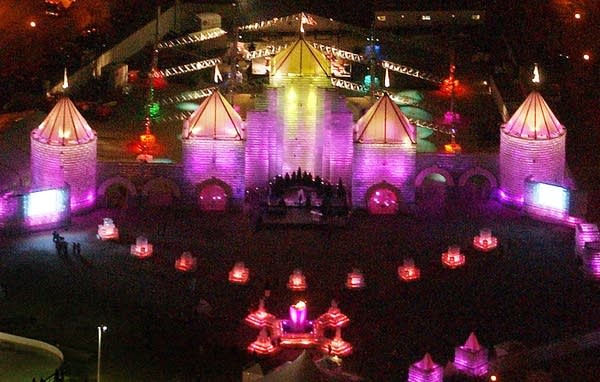 The last palace was in 2004, for the NHL All-Star Game. Stoltz said they have not done once since because it's a difficult task.
"It's just such an intense process," he said. "It's a lot of work and it takes a lot of funds. We just felt this was the perfect year with the Super Bowl and Winter Carnival together."
Organizers extended the palace for a week in order to attract out-of-town Super Bowl visitors.
"We really wanted this to be a free family event to draw in those other people and really show them what St. Paul is all about," Stoltz said.