The reported threat that led to the arrest of a 13-year-old boy and his parents Friday began as an incident between middle-schoolers, according to the head of a Vadnais Heights charter school.
"Earlier this week we had a reported incident with a group of 7th and 8th grader students. We followed the process, took the report seriously and investigated the event. We notified the parents of those students the same day," Becky Meyer, executive director for the Academy for Sciences & Agriculture, public charter school for students in grades five through 12, said in an email to parents Friday night.
On Friday, the Ramsey County Sheriff's Office took two adults - later identified as the child's parents - and a juvenile into custody, after the parents of another student reported that the 13-year-old had made a threat against their child.
MPR News typically does not name suspects until they have been charged, and does not identify juveniles suspects in criminal cases.
Ramsey County Sheriff Jack Serier said Friday the investigation led to a warrant to search the boy's Vadnais Heights home. During the search, Serier said, officers found firearms, ammunition, a ballistic vest and an explosive device.
"Many, many guns," both long guns and handguns, were found unsecured in the home, Serier said.
"We believe that there are no threats to the school or its students due to the excellent work of Ramsey County deputies," Serier said. Serier and Meyer did not go into detail about the nature of the threat or how it was made. The sheriff said the parents did the right thing by calling law enforcement.
"What this case drives home is that if you see something or hear something, please say something. Call 911 right away. Get local law enforcement involved," he said. "Let us know so that we can begin to act, so that we can help you solve the problem that you see at hand."
The boy's grandfather, Mark Stowe said this is all a misunderstanding.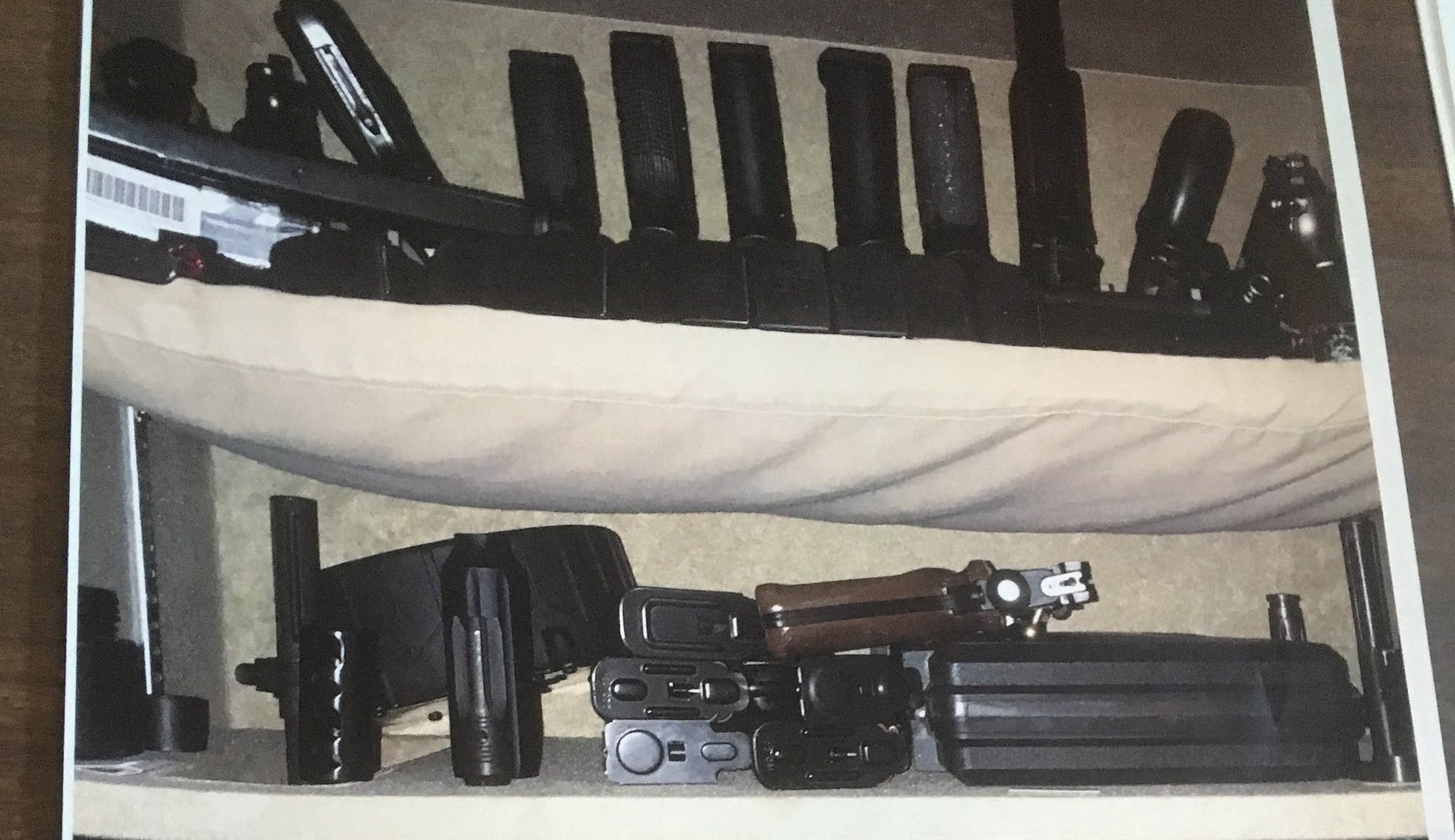 He said his grandson suffers from social challenges and may have been just trying to fit in.
Stowe said his son, the boy's father, is a plumber and his daughter-in-law works for a local trucking company.
He says they have the proper certification and training for owning guns, which are part of a collection that was passed down from past generations.
"I'm really disappointed with the way the sheriff's department is handling this as though they averted a school shooting," he said. "What school shooting?"
After the Feb. 14 Parkland, Fla. school shooting, some districts across the country have seen an uptick in school threats.
Stowe said his grandson isn't a copycat or an angry kid.
"He doesn't know anything about the shooting that happened in Florida, that horrific thing down there, because he has problems processing something that awful," he said. "It would've really upset him."
Sheriff Serier said Friday he believes there are no further threats to the school or its students. The school is on spring break until March 13th.
Serier said there could be additional charges against the family as the investigation continues.