Son's alleged school threat leads to charges for Vadnais Heights man
Updated 4:30 p.m. | Posted 12:39 p.m.
The parents of a Vadnais Heights boy connected to an alleged school shooting threat made a first appearance Monday on gun charges in Ramsey County District Court and were ordered released without bail.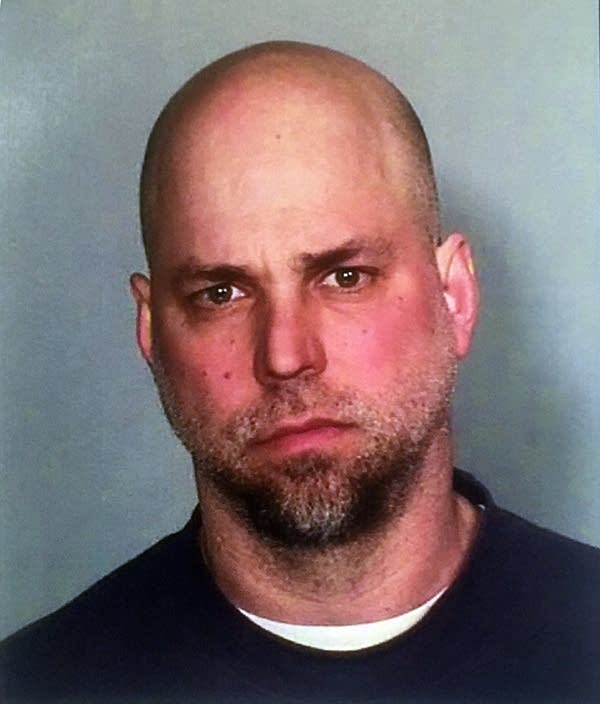 The father, Christopher Stowe, 41, has been charged with two felony counts of posession of illegal weapons and another gross misdemeanor charge of negligent storage of firearms that a child can access. 
His wife Lisa, 40, faces a similar gross misdemeanor charge.
Christopher Stowe's attorney, Sam Surface, successfully argued in court that his client should be conditionally released after spending the weekend in jail, providing he didn't have any firearms. 
Stowe himself did not address the charges in an initial appearance before Judge Robert Awsumb in St. Paul.
"These are very good people. They are talking about a very hard-working family." Surface told reporters outside the courthouse.
"They both have jobs, they live in your community. They go to work. They take care of their sons. They are normal, every day Minnesotans," he said. "I don't think there's any reason for anybody to be scared of the Stowe family." 
The guns, ammo and other items were found Friday, after Ramsey County sheriff's deputies searched the family's home. They responded following reports Thursday that Stowe's son, age 13, had made a threatening comment to another student at the Academy for Sciences and Agriculture, a public charter school.
The complaint against father says the boy told a classmate that he also had a list of students he was going to kill.
That child's parents reported the threat to police, who got a warrant to search the Stowes' home. 
Police found the boy home alone and observed that "several of the firearms were loaded and out in the open and accessible to children in the home."
Investigators also found "trigger kits" hidden in the ceiling of the residence. "They appeared to be conversion kits for converting weapons to automatic weapons," the charges said. "Deputies also discovered literature on how to convert a semi-automatic weapon to a fully automatic weapon."
An agent from the federal Bureau of Alcohol, Tobacco, Firearms and Explosives also responded to the scene and told police that one of the guns met the legal definition of a machine gun and another met the legal definition for a short-barreled shotgun, both of which are potentially illegal to posses. 
The charges said neither had been registered or approved for legal possession.
Christopher Stowe's father, Mark Stowe, has questioned the search and seizure of the family's guns, saying that the weapons were collectibles, and many of the weapons belonged to him. 
He said his grandson was only repeating lines from an animated television show and that the threats were only a misunderstanding.
His grandson, who has not been named, has been charged with threats of violence and was scheduled to make an appearance in Ramsey County Juvenile Court Monday.