Even in 2018, the Guthrie Theater's staging of "Familiar" represents a rarity in American theater: a play featuring five black women, written by a black woman.
Rarer still, the play is set in the Twin Cities.
Preview performances started this past weekend for Danai Gurira's "Familiar." Gurira is well known as an actress for her work in "The Walking Dead" and most recently in Marvel's "Black Panther." But she's also an accomplished playwright and a graduate of Macalester College in St. Paul.
"Familiar," her latest play, is about a Zimbabwean-American family and the preparations for its oldest daughter's wedding to a white guy from Minnetonka.
Things get complicated when the daughter invites an aunt from Zimbabwe to perform a traditional ritual before the wedding, and the parents are forced to deal with realities they had left behind when they moved to the United States.
Austene Van, who plays a family member caught between two worlds, said the play is remarkable for more than the story being told on stage.
"It's absolutely a blessing and beautiful and an honor to be playing black women written by a black woman," she said. "It's hearty, it's meaty and it feels so very real — not a sketch of a woman as seen by someone who is not a black woman.
"And it's not lost on me that I don't often see it and I don't often get to play it."
She pointed out that these are not just black women, but specifically African women.
"Because we don't often see that — we don't get to hear it," Van said. "I was thinking about how often we're trained in certain dialects. Not one of them, in my lifetime, in my 40 years of theater, has been an African — any type of African — dialect."
As with Shakespeare, audiences will want to give themselves a little time to adapt to the dialect, she said.
Shá Cage plays the part of Tendi, the young woman getting married. She said "Familiar" juxtaposes cultural assimilation with the pull of tradition: the home you chose versus the home you left behind.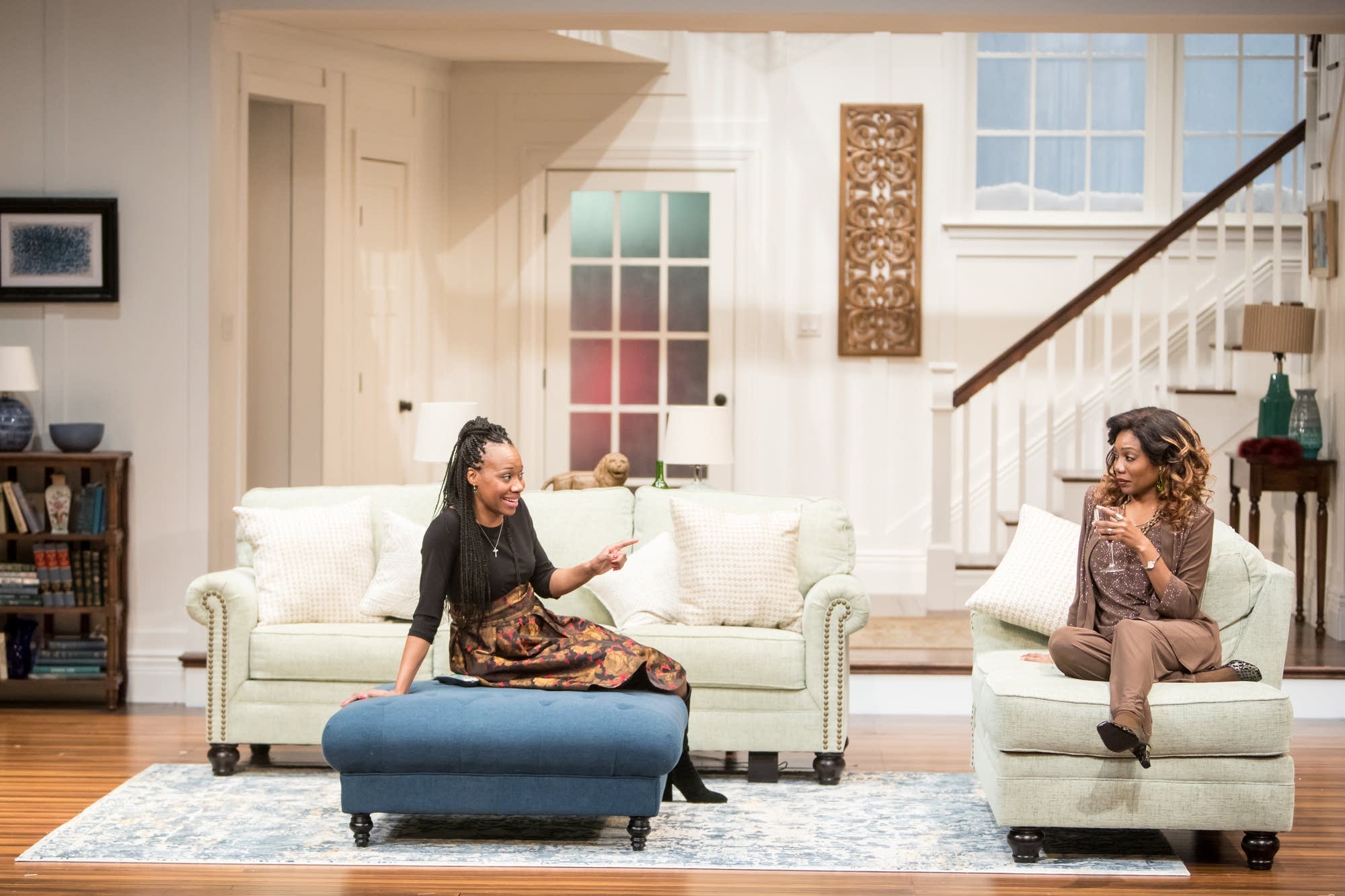 "What's the cultural imprint that you cannot erase?" she asked. "That's what's fascinating and complicated about this piece."
Van plays Tendi's Aunt Margaret, who lives in the United States but hasn't managed to fully adapt to this new way of life. Van said the story is also about the challenges of family.
"I think it brings out and illuminates the fact that families are very hard to navigate," she said. "Still, you love them and you have to deal with them."
Gurira is one of a handful of black playwrights making strides in creating memorable roles for black actresses. Cage said it's still not enough.
"I think about all of the young black women that I mentor that are just waiting for a chance to step into a role like this and some of this material," Cage said. "But there's just not enough work!"
Cage said she commends the Guthrie for staging "Familiar." And she hopes that the success of movies like "Black Panther" will encourage producers and theaters to support black women writers to create stories that feature more strong black women.
"Familiar" runs through April 14 at the Guthrie Theater in Minneapolis.