Mayo: Hospital's discolored water traced to well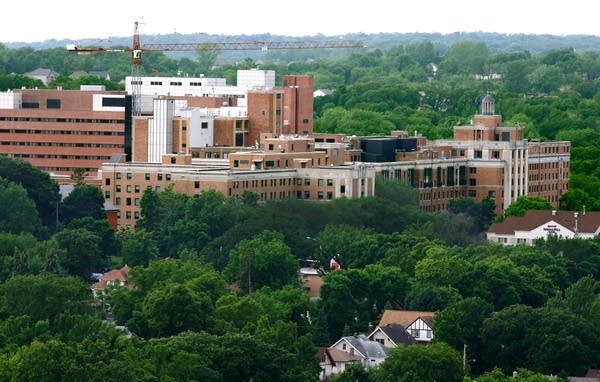 Updated: 5:30 p.m. | Posted: 12:44 p.m.
Days after discolored water began running from taps at its Saint Marys hospital campus, Mayo Clinic says water on campus has been cleared for all uses after Olmsted County confirmed that the water meets the state requirements.
"Our staff embraced this challenge, and we are grateful to all staff involved, especially clinical staff, food services, logistics, environmental services and facilities," said Priya Sampathkumar, M.D., chair of Infection Prevention and Control Subcommittee at Mayo Clinic in a statement.
Water was being provided by Rochester Public Utilities after an investigation traced the source of contamination to the well at Saint Marys, Mayo said in a Thursday update. There have been no reports of illness or symptoms.
Initial analyses showed no issues with bacterial contamination or heavy metals, Mayo added. Samples were collected and analyzed for the cafeteria first, and water there was deemed safe to use.
Mayo said pipe systems in several campus buildings have been flushed.
Officials had been handing out bottled water all week as they dealt with contaminant, which they identified late Tuesday as sediment.
The situation is contained to the St. Marys campus, a massive inpatient facility on Rochester's southwest side.
Rochester Public Utilities said earlier in the week it was confident the issue was isolated to the St. Marys campus and that the city's water is safe to drink. The utility said as a precautionary measure it flushed the areas surrounding the campus and "found no discolored water."