Parting Thoughts: Minnesota historian and Green Party co-founder dies at 91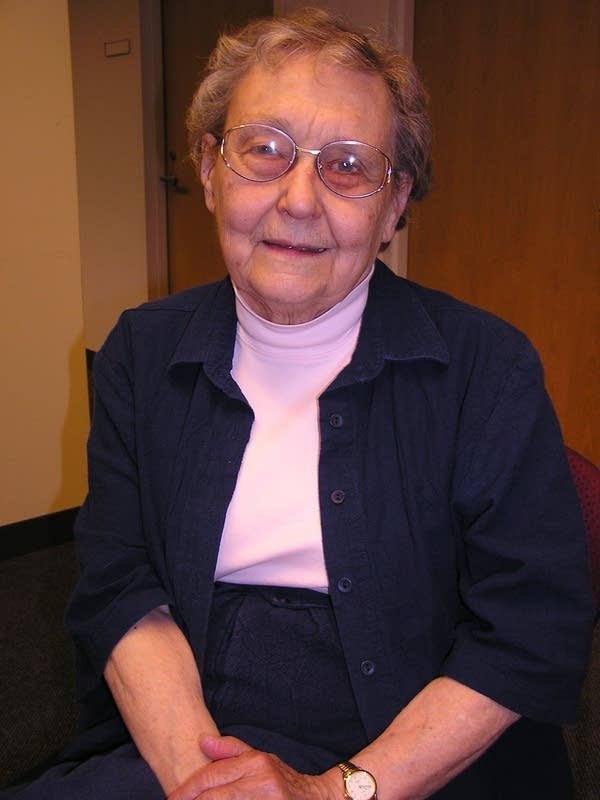 When Rhoda Gilman passed away earlier this month at the age of 91, she left her mark on Minnesota history in more than one way. A longtime activist, Gilman helped found the Green Party of Minnesota, and she ran for lieutenant governor on its ticket at age 75.
She was also a historian who wrote about topics ranging from the state's first governor, Henry Sibley, to the history of protest in Minnesota. She said that work wasn't just about the past — it also reflected the present.
"Every generation of historians approaches the past from the context of the present, and that's why history always needs to be rewritten. History isn't the sum total of events in the past, it's the story we tell ourselves about the past," Gilman told MPR News in 1996.
As part of our occasional series, Parting Thoughts, Cathy Wurzer talked with Gilman's daughter Betsy Raasch-Gilman about her mother's life and work — including the Minnesota history textbook she once wrote for the state's grade-schoolers.
Click on the audio player above to hear their conversation.
Gain a Better Understanding of Today
MPR News is not just a listener supported source of information, it's a resource where listeners are supported. We take you beyond the headlines to the world we share in Minnesota. Become a sustainer today to fuel MPR News all year long.