Make the most of your 4th of July holiday in Minnesota
There is a lot to choose from across the state during this Independence Day holiday in Minnesota. Here are some of the best options.
Fireworks displays throughout the state
St. Paul won't have a fireworks display this year. But that's not going to stop us. We've got a list and map of the fireworks celebrations from Albert Lea to Duluth, and as far west as Moorhead. Find all the details on the events here.
Keep the night celebrations going with star-gazing
If you want to enjoy more of the night sky, or you're looking for a quiet alternative to fireworks, enjoy a night of stargazing. This map can help you find locations with less light pollution. Plus our guide can help you identify the constellations this summer. Or check out this guide from NPR's science video series Skunk Bear.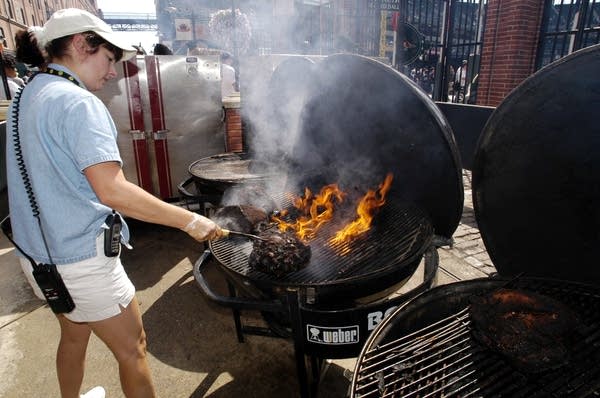 Unlock the potential of your next grill session
You can't beat the smokey flavors of a grilled meal in the summer. The Splendid Table has a collection of summertime grilling recipes. And the most recent episode of The Splendid Table has great options for sauces and grilling recipes to choose from.
Keep the fun going into the weekend
Since the holiday falls on a Wednesday this year, if you're taking time off that makes for a very long weekend. Keep the fun going with some of the local festivals.
The Minnesota Beethoven Festival has two concerts over the weekend, with the Takács Quartet performing at the Page Theatre Saint Mary's University Thursday, July 5 at 7:30 p.m. and Sarah Chang performing Sunday, July 8 at 3 p.m. at Harriet Johnson Auditorium, Somsen Hall, Winona State University.
Or check out Food Truck Fridays in Duluth. Duluth food truck favorites El Oasis Del Norte, the Rambler and the King of Creams will park on the library plaza serving lunch.
Help local festivals by volunteering
Want tips on how to have a better weekend in Minnesota? Sign up for a new newsletter that we are releasing at the end of this month.
Email Address *
Submit