Flaky situation: Wheaties, other General Mills cereals in short supply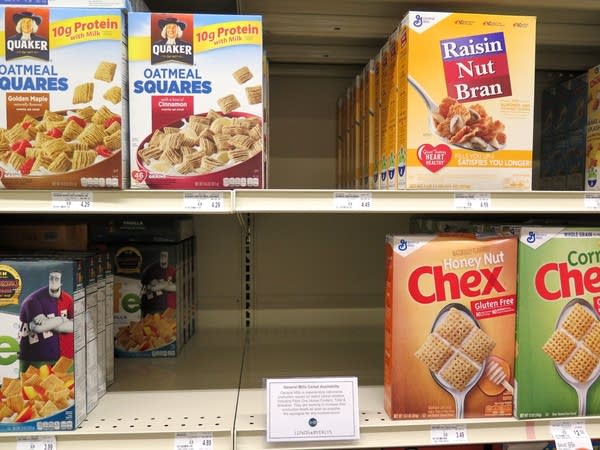 If you want your Wheaties, you may have to wait a while. General Mills says it's been having trouble keeping stores stocked with that cereal.
There have been growing grumblings across the country about a Wheaties shortage, even in Minnesota.
Golden Valley-based General Mills would not detail the extent of the stocking problem or what's behind it. But a spokesperson assured that "the Breakfast of Champions is not going anywhere." He said that General Mills knows that people are having a difficult time finding Wheaties but said that the cereal should become more readily available on store shelves in about a month or so.
A spokesperson for the Lunds & Byerlys supermarket chain said General Mills has told the grocer that demand has exceeded capacity for not just Wheaties but also several other flake-based cereals — Fiber 1, Honey Clusters, Total, Basic 4 and Oatmeal Crisp. As a result, there are supply shortages for those products.
"We have posted signs in our stores to help our customers understand why they might not see some of those cereals on our shelves," Lunds & Byerlys spokesperson Aaron Sorenson said in an email.
MPR News is Reader Funded
Before you keep reading, take a moment to donate to MPR News. Your financial support ensures that factual and trusted news and context remain accessible to all.