Gallery: Veterans healing through mask-making art therapy
Updated: Feb. 10, 2021 | Posted: Nov. 11, 2018
The Fargo Veteran Affairs Health Care System offers artistic mask making as part of an art therapy program.
On Tuesday, veterans participated in the art therapy program again, some for the first time, while others adding to their collection.
The meaning behind each mask varied, some being a channel to communicate feelings that they couldn't put to words, some remembering a fellow soldier who died in the line of duty. Others created art to show the progress they feel they made since seeking help.
We asked veterans to reveal the meaning behind their art. You can hear from the veterans about their mask by using the audio player following the portrait.
Editor's note: The following interviews share events that include violence or sexual trauma. Listener discretion is advised.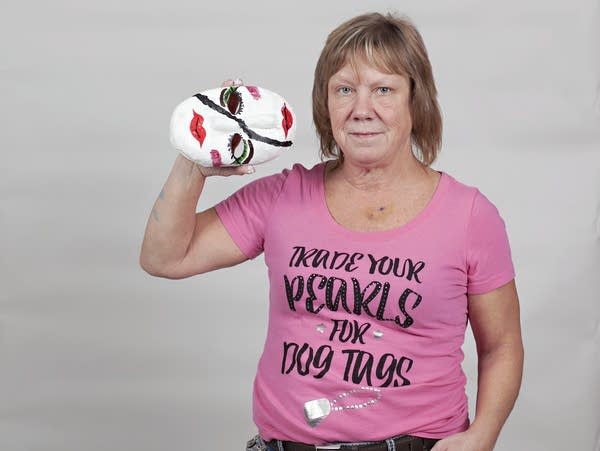 Gain a Better Understanding of Today
MPR News is not just a listener supported source of information, it's a resource where listeners are supported. We take you beyond the headlines to the world we share in Minnesota. Become a sustainer today to fuel MPR News all year long.