Rochester looks to merge Civic Center's operations to save cash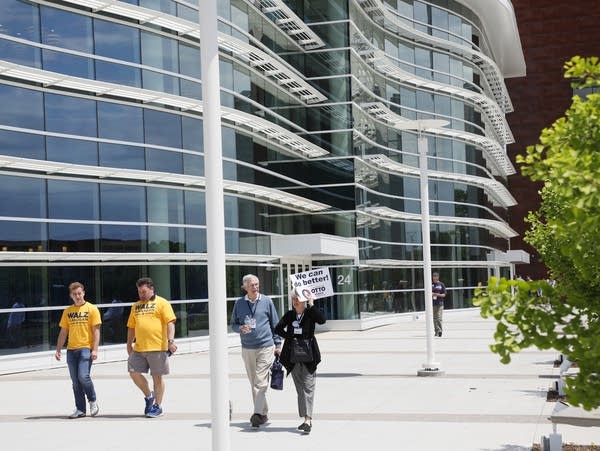 Updated: 4:11 p.m. | Posted: 2:57 p.m.
The Rochester City Council is moving forward with a plan to merge Mayo Civic Center operations and marketing into a single entity.
At issue is the Civic Center's finances. It recently went through an $84 million renovation meant to attract more events at a higher pricetag.
But projections show the civic center isn't making enough revenue. And the visitors bureau, which is in charge of booking conventions, isn't attracting enough new business.
The city hired consultant Dan Fenton to devise a new model based on feedback from civic center and visitors bureau staff.
"If the decision today was 'let's just keep doing what we are doing,' it really isn't sustainable," Fenton said.
City officials worry the red ink means the civic center will be an even bigger drain on the city's lodging tax in coming years as a result.
Mayo Civic Center facility operations manager David Silker defended his colleauges. They worry about losing their jobs under the new structure.
"Our business across the street is our livelihood, our reputation, our pride," Silker said.
And several city council members, while approving of a single entity to oversee operations and marketing of the Civic Center, are still weighing whether the new authority should be public or private.