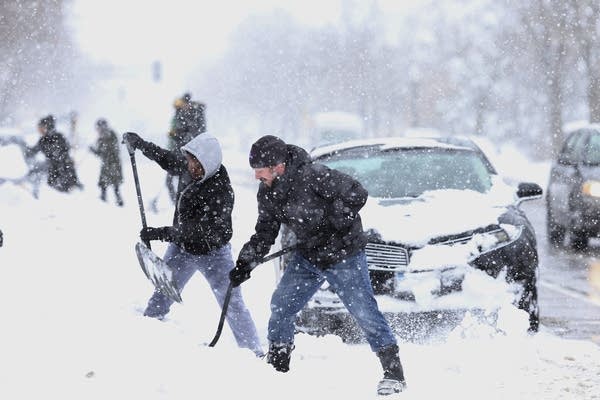 We've had an unrelenting winter.
We endured the polar vortex in January, then plowed through the snowiest February on record.
March isn't supposed to be a walk in the park either.
But with all the disdain this miserable weather has brought us, it has also made us thankful for neighbors, first responders, snow plow drivers and strangers who are saving us this winter.
MPR News host Angela Davis spoke with two experts about how remarkable this winter has been and who the heroes have been.
Guests
• Paul Huttner — Chief meteorologist, MPR News
• Capt. Mike Bromberg — Olmsted County Sheriff's Office
To listen to the full conversation you can use the audio player above.