Noor guilty in Ruszczyk's killing: Here's what happens next
A jury on Tuesday found former Minneapolis police officer Mohamed Noor guilty on third-degree murder and second-degree manslaughter in the July 2017 killing of Justine Ruszczyk.
Jurors found him not guilty on the charge of second-degree murder after about 11 hours of deliberations.
After a trial that lasted more than three weeks, here's a summary of what has happened and what could come next.
Grow the Future of Public Media
MPR News is supported by Members. Gifts from individuals power everything you find here. Make a gift of any amount today to become a Member!
Noor's conviction is historic in Minnesota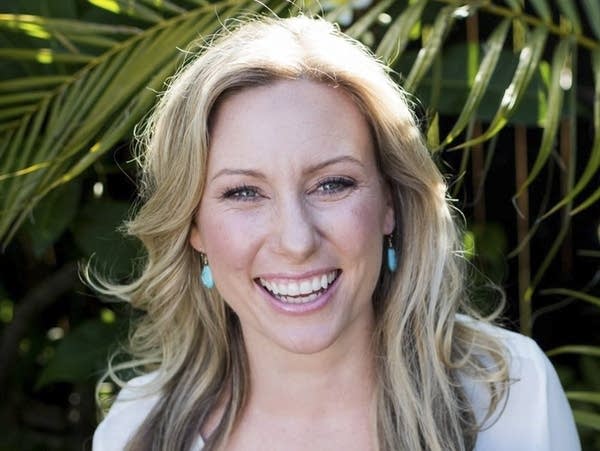 This case is the second time an officer was charged with killing someone while on duty, and believed to be the first such conviction.
The last time an officer was charged in an on-duty killing was Jeronimo Yanez in the 2016 fatal shooting of Philando Castile. A jury found Yanez not guilty on all charges in 2017. Nationally, it's rare for an officer to face charges in an on-duty killing — and a conviction is nearly unheard of.
Ruszczyk called 911 the evening of July 15, 2017. Then she was fatally shot
Ruszczyk called police twice that night — once to report a possible assault, then to see where officers were.
When they arrived on the scene, Noor and his partner Matthew Harrity drove down an alley in south Minneapolis with their squad car's lights down. They drove slowly and quietly. Then, Harrity testified, he heard a "thump" and a "murmur." Ruszczyk approached the officers on their vehicle's driver's side. Noor fired his gun; Ruszczyk was pronounced dead on the scene.
The case hinged on whether Ruszczyk posed a deadly threat to the officers
Police officers have wide legal latitude to use deadly force in Minnesota. In this case, the question is whether Noor was using deadly force to protect himself or his partner from "apparent death or great bodily harm," which is allowed under Minnesota law. Noor testified that he fired to protect Harrity, his partner. Noor repeatedly testified that he feared for his partner's life.
Prosecutors argued that Ruszczyk couldn't have been considered a threat while approaching the police vehicle unarmed, in her pink pajamas. Noor's defense team argued that there was a thump on the squad car followed by a figure with its arm raised appearing outside the driver's side door, which they argued posed a threat.
Jurors were tasked with deciding on three charges: second-degree murder, third-degree murder and second-degree manslaughter
For each charge, the jury had to unanimously decide whether they believed Noor was guilty or not guilty. Each charge Noor faced involved causing the death of Ruszczyk, but the three counts have different elements:
• Second-degree murder means killing someone intentionally, but without premeditation.
• Third-degree murder includes acting with a "depraved mind" — shooting without knowing the target — and "without regard for human life" in causing someone's death, but without intending to do so.
• Second-degree manslaughter is acting in a negligent way and creating an "unreasonable risk" in actions that cause death.
The jury worked with seven pages of instructions during its deliberations
Hennepin County District Judge Kathryn Quaintance gave the jury of 10 men and two women instructions before they started their deliberations Monday afternoon. Those instructions outlined what the jurors had to find to decide Noor's fate.
In total, jurors deliberated about 11 hours. They were sequestered the whole time, staying in a Minneapolis hotel room rather than going home the night between days they deliberated.
Read their instructions here:
The Ruszczyk family's federal lawsuit can now continue
The lawsuit was halted while criminal proceedings against Noor were underway. Now that the trial's over, the family may continue with its lawsuit against Noor, his partner Harrity, former Minneapolis Police Chief Janee Harteau, current Chief Medaria Arradondo and the city of Minneapolis. The family is seeking millions of dollars in damages over what it considers a violation of Ruszczyk's civil rights.
There's still "huge civil liability here," said JaneAnne Murray, a University of Minnesota law professor, adding that the convictions could help Ruszczyk's family argue for a greater settlement.
Noor could appeal the ruling still
While Noor was led out of the courtroom in handcuffs after the verdict was read on Tuesday, his defense team could appeal.
It's unclear whether Quaintance would let him out of custody on bond while an appeal is pending. However on Tuesday, she denied a defense request to let Noor stay out on bond because of the severity of the crime.
She set sentencing for 9 a.m. June 7.