Political scientists ask if the presidential nomination process is failing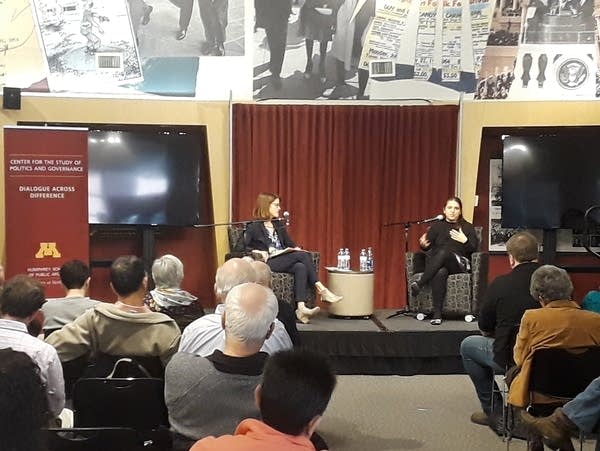 Tuesday is "Super Tuesday," when Minnesota and more than a dozen other states hold presidential primary elections. The presidential nominating process can seem very complex— with caucuses and primaries in different states over a period of months....numerous debates... delegate counts... and national convention rules. This hour, two political science professors help you sort it out. The University of Minnesota Humphrey School hosted an event last week titled, "How the Presidential Nomination Process is Failing."
Julia Azari says she has concerns about the system itself, which she says "doesn't manage conflict very well." She also says the current nominating process unrepresentative and "too candidate-centered." And it gives a pronounced advantage to candidates who are well known.
Ideally, she added, the process "should be about how to come together with a party agenda."
Julia Azari is an associate professor and assistant chair in the Department of Political Science at Marquette University in Milwaukee, Wisconsin. She teaches about the American presidency, political parties, and politics, and is a contributor to fivethirtyeight.com.
Kathryn Pearson is an associate professor at the University of Minnesota specializing in American politics, congress, and women in politics. She is the author of the book "Party Discipline in the House of Representatives."