July 4: Friday stays hot and humid, with storms possible late
The Twin Cities is under another heat advisory through the afternoon
Areas of fog Friday morning are again being replaced with sunny, hot and humid weather.  The Twin Cities is under a heat advisory through the afternoon, and northwestern Minnesota will see a few showers and storms move in by evening.
Friday's forecast
Fog developed across much of Minnesota overnight again, thanks to high humidity and light winds. As of 7 a.m. it was already lifting quickly, and is most widespread in central Minnesota. 
Temperatures are starting mild, with a few 50s in the Arrowhead, but 60s and 70s across the rest of the state.  Most of Minnesota will see highs in the 90s Friday, and the humidity will put the "feels like" temperatures even higher. 
Because of heat index values expected to be 95 degrees or above, the Twin Cities area is under a heat advisory again from 1 p.m. to 8 p.m.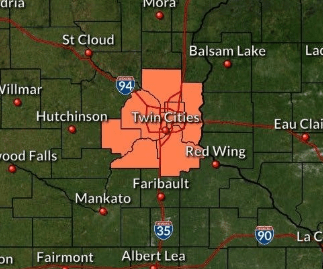 Even the wind won't provide much relief from the heat, because winds remain light, with only slightly breezy conditions in western Minnesota. Sunshine prevails again Friday, although a few more clouds move into northwestern Minnesota late in the day along with a chance for showers and storms.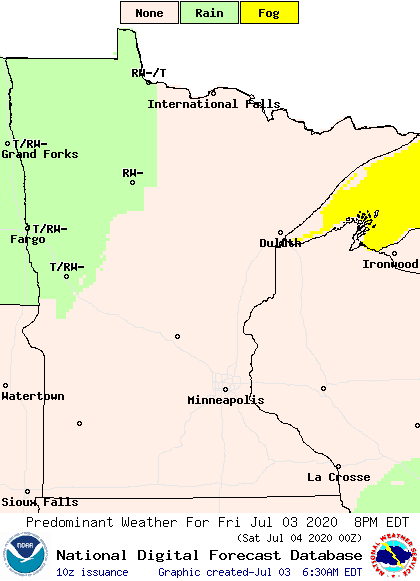 The storm chance increases across the state over the holiday weekend, That extended forecast will be updated around 9 a.m.
Programming note
You can hear my live weather updates on Minnesota Public Radio at 7:48 a.m. Monday through Friday morning.