Sunny, warm Tuesday; unsettled later this week
Dry high pressure will bring Minnesota a lovely Tuesday. Warm August sunshine will push high temperatures into the 80s with comfortable dew points statewide. The Twin Cities should reach an afternoon high temperature of about 85 with a southwest breeze of 10-15 mph.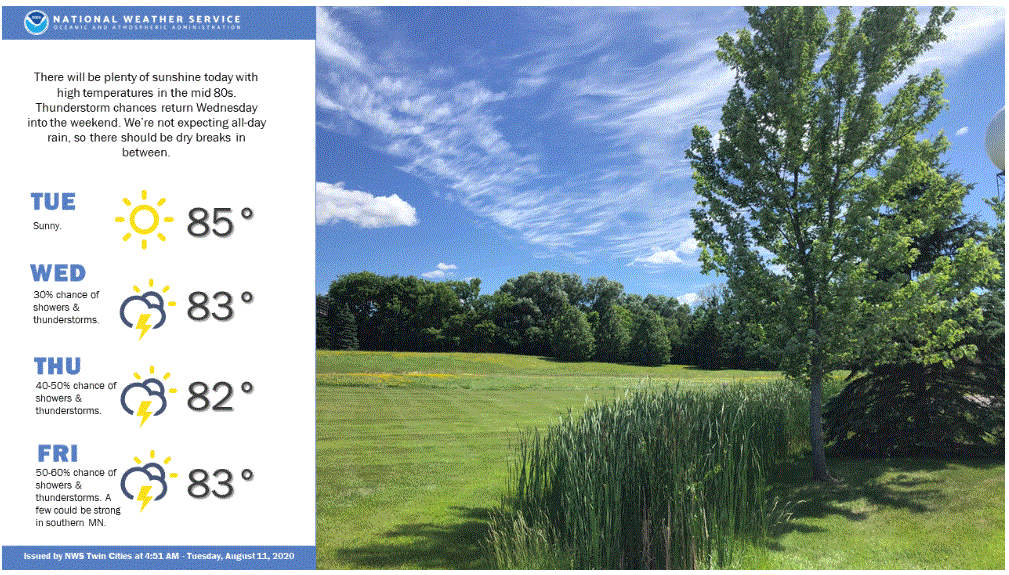 After Tuesday, unsettled weather from the west will gradually build into Minnesota. Scattered showers and thunderstorms are likely in west-central and southwestern Minnesota Tuesday night and Wednesday.
Some thunderstorms might become strong or even severe in southwestern Minnesota on Wednesday. At this time the risk of severe weather is just marginal, which is the lowest of five levels of concern.
Scattered storminess with the possibility of severe storms will be the weather story just about statewide from Thursday until at least Saturday.