Minnesota Legislature: DFL keeps House, gains Senate control
Updated: Nov. 9, 8:36 a.m.
Voters on Tuesday kept the Minnesota House in the hands of the DFL Party, and DFLers gained control of the state Senate as vote counting moved into Wednesday — giving the party total control of the Legislature and the governor's office for the first time in nearly a decade.
In preliminary results, the DFL now holds a single-seat majority in the closely divided State Senate. That's a gain of three seats, allowing them to take over from Republicans, who had been joined recently by two former DFLers who became independents.
Two of those races amount to the DFL holding key districts while two would be pickups. That includes the northern Minnesota seat formerly held by Sen. Tom Bakk, a longtime DFLer who became an independent before announcing his retirement.
Other returns showed Senate Assistant Majority Leader Roger Chamberlain of Lino Lakes, a four-term Republican, losing his reelection bid in the northern Twin Cities suburbs. Sen. Jim Abeler, R-Anoka, won his reelection by fewer than 200 votes.
Grow the Future of Public Media
MPR News is supported by Members. Gifts from individuals power everything you find here. Make a gift of any amount today to become a Member!
The DFL appears to have held its majority in the House — by a six-seat margin, comparable to where things stood last session. But changes included an apparent loss by Mary Murphy, a Hermantown DFLer and the longest-serving current legislator, in her 23rd term. She trails Republican Natalie Zeleznikar by just 35 votes. That's close enough to qualify for an automatic recount.
Inside polling places across Minnesota
44 of 44
1 of 44
2 of 44
Overall, Minnesota voters put DFL control of the Legislature and the governor's office within reach Tuesday. By 3 a.m. Wednesday, the DFL claimed that it had enough seats to take control of the Senate.
By 8:15 a.m., Senate Republicans had conceded they lost the majority in the Senate, as Majority Leader Jeremy Miller released a statement thanking candidates for running for office.
"While it does not look like Senate Republicans will maintain control of the Senate, we will continue to fight for keeping life affordable for working Minnesotans and seniors, safer communities and support for law enforcement, and more opportunities for students to be successful in the classroom and beyond," Miller said.
All 201 seats in the Minnesota Legislature were on the ballot Tuesday as Minnesotans decided whether state government should stay divided between Republicans and Democrats or whether one party should control the governor's office as well as the House and Senate.
Of the 134 seats in the House, Democrats held 70 as they began their term in 2021, meaning Republicans would need to flip a net of four seats to take control. 
In the early hours of Wednesday, however, House Minority Leader Kurt Daudt, R-Zimmerman, conceded that DFLers would maintain their House majority.
Partying and waiting for results
31 of 31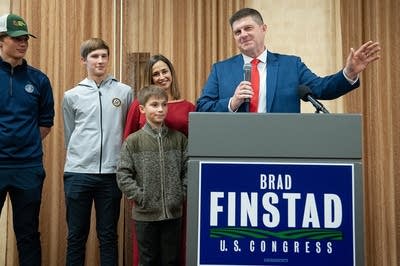 1 of 31
2 of 31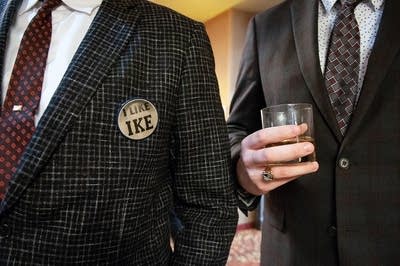 Echoing Gov. Tim Walz's comments that there was no red wave of Republican wins in Minnesota, DFL House Speaker Melissa Horton called Tuesday "a total and complete win" for her party.
"We know what Minnesotans want," she told a cheering DFL crowd. "They want fully funded public schools. They want health care they can afford, and they want a government that works for everyone."
Here's a look at 10 House races and 10 Senate races that were likely to reshape power in St. Paul.
10 key Senate races
Senate District 3, Open seat in northeast
DFL - Hermantown City Council member Grant Hauschild
Republican - Babbitt Mayor Andrea Zupancich
SD 4, Open seat in northwest
DFL- Former TV meteorologist Rob Kupec
Republican - Pharmacy manager Dan Bohmer
SD 7, Open seat in northeast
DFL - Itasca County Commissioner Ben DeNucci
Republican - Teacher Robert Farnsworth
SD 14, DFL-held seat in St. Cloud area
DFL - State Sen. Aric Putnam
Republican - State Rep. Tama Theis
SD 34, DFL-held seat in northern suburbs
DFL- State Sen. John Hoffman
Republican - Retired nurse Karen Attia
SD 35, GOP-held seat in Anoka area
DFL - Coon Rapids City Council member Kari Rehrauer
Republican - State Sen. Jim Abeler
SD 36, GOP-held seat in northern suburbs
DFL - Teacher Heather Gustafson
Republican - State Sen. Roger Chamberlain
SD 41, Open seat in eastern suburbs
DFL - Teacher Judy Seeberger
Republican - Business owner Tom Dippel
SD 45, Open seat in western suburbs
DFL - State Rep. Kelly Morrison
Republican - Real estate agent Kathleen Fowke
SD 55, DFL-held seat in southern suburbs
DFL - State Sen. Lindsey Port
Republican - Former state Rep. Pam Myhra
10 key House races
House District 3B - DFL-held seat in northeast
DFL - State Rep. Mary Murphy
Republican - Long-term care facility executive Natalie Zeleznikar
HD 7A, Paired incumbents in northeast
DFL - State Rep. Julie Sanstede
Republican - State Rep. Spencer Igo
HD 7B, DFL-held seat in northeast
DFL - State Rep. David Lislegard
Republican - Business manager Matt Norri
HD 14B, DFL-held seat in St. Cloud area
DFL - State Rep. Dan Wolgamott
Republican - Restaurant owner Aaron Henning
HD 32B, GOP held seat in northern suburbs
DFL - Nonprofit policy director Matt Norris
Republican - State Rep. Donald Raleigh
HD 33B, Open seat in eastern suburbs
DFL - Teacher Josiah Hill
Republican - Respiratory therapist Mark Bishofsky
HD 35A, Paired incumbents in northern suburbs
DFL - State Rep. Zach Stephenson
Republican - State Rep. John Heinrich
HD 36A, Open seat in northern suburbs
DFL - Attorney Susie Strom
Republican - Conservation group employee Elliott Engen
HD 48B, GOP-held seat in southern suburbs
DFL - Chanhassen City Council member Lucy Rehm
Republican - State Rep. Greg Boe
HD 54A, GOP-held seat in southern suburbs
DFL - Former state Rep. Brad Tabke
Republican - State Rep. Erik Mortensen
Legal Marijuana Now - Ryan Martin, mechanic