'Not sustainable': Jails struggle with worker shortage
Five years ago, Joey Pederson would recruit and hire a handful of corrections officers in a year. Now, it's a continual process.
"You can't even get to the interview process because you don't have any applicants," said Pederson, administrator of the Northwest Regional Corrections Center in Crookston. "We've just had openings nonstop."
Administrators say the situation, echoed in jails across Minnesota, is complicated right now. They point to a negative public perception of law enforcement. Also, the pandemic changed worker expectations and a strong economy means lots of jobs are available.
The Northwest Regional Corrections Center is part of Tri-County Community Corrections, a multi-county operation including a 200-bed jail, a 16-bed juvenile facility and a probation office.
Grow the Future of Public Media
MPR News is supported by Members. Gifts from individuals power everything you find here. Make a gift of any amount today to become a Member!
In December 2021, a corrections officer shortage forced the closure of a 60-bed unit in the jail. It took about seven months to hire and train enough staff to open that unit again.
"We see it all the time where people apply, we score their applications, we want to set up interviews and then they don't show up," said Pederson. "You try to reach out to them. Did something happen? Do you need to reschedule? And they ghost you. They're gone."
This is a trend that's been building for about five years according to Tri-County Community Corrections Executive Director Andrew Larson.
"We would typically have five or six resignations over the course of a year. So that was very manageable," said Larson. "Now we're seeing 35 resignations over the course of a year. And that's not sustainable."
Turnover rates have been as high as 60 percent.
In 2019 the facility hired 17 staff. Four quit within six months. In 2021 the jail hired 35 new staff and nearly two thirds quit within six months.
"I've been in corrections for 22 years. During my first 17-to-18 years, I can't recall a single instance where I had someone who agreed to take a position and then just didn't come or quit after one day, and now it's not hyperbolic to say that it happens at least once a month," Larson said.
'Crisis-level situation'
It's unclear how widespread staffing shortages are across Minnesota jails. The state Department of Corrections doesn't track jail staffing levels.
But several jail administrators said it's a top issue.
Captain Joslyn Lachmiller runs the 150-bed jail in Blue Earth County.
"2020 was pretty stable for us. But after that, it's just kind of been downhill," she said. "I think it is a crisis-level situation, when you get to 40 percent turnover."
Lachmiller said a shortage of corrections officers forced the closure of a 50-bed unit in the jail in October of 2021. The unit is still closed. That means lost revenue for the county, because it doesn't get paid to house inmates from other counties.
She said an open position that would once produce 50 applications now sometimes brings one a week.
Lachmiller has also experienced new hires leaving abruptly. But turnover isn't just among new staff.
Staff shortages mean extra overtime and the constant churn means experienced staff are always training new recruits. Lachmiller said she recently lost a 16 year corrections officer.
"Talking with her afterwards, she has felt kind of the weight of the world lifted off her shoulders," said Lachmiller. "It was affecting her physically. And it's heartbreaking to have that for your staff and you want to give them some relief."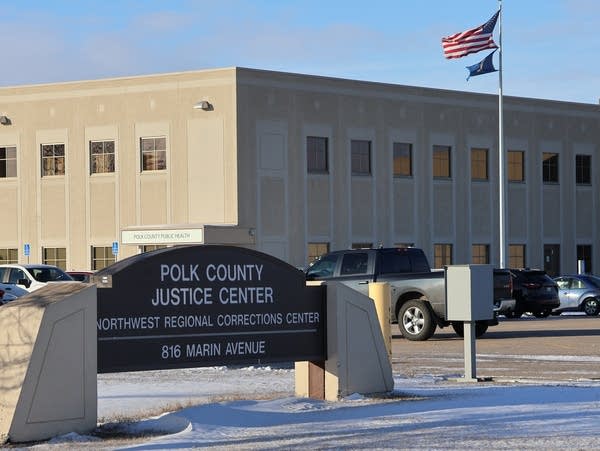 Jail administrators said they are trying to be creative in advertising to attract more workers.
"We put an ad in at the movie theater right before the movie started," said St. Louis County jail administrator Jessica Pete, who oversees a 190 bed jail in Duluth and small satellite facilities in Hibbing and Virginia.
"We've done some radio ads. We have done some targeted digital media."
They've also used direct mail and email blasts to draw attention to the open positions, said Pete.
"We have been focusing our advertising on the pension aspects of it and the early retirement," she explained. "Corrections officers can go (retire) as early as 50, with a full retirement at 55."
Pete said the advertising blitz is helping. She's reduced the staff shortage from 30 to 15 percent.
But Pete agrees with other administrators: They will struggle to have a stable workforce in the current economy.
"I do see us getting back to that when the economy tanks," said Pete. "When things get really tough and jobs aren't as easy to find because this is job security."
Pete is paying double time for staff that volunteer to take overtime shifts as a way to mitigate burnout. She said there's also more attention being paid to the mental health of staff.
Added training
Jails are also examining training and in many cases delaying expectations for new hires by slowing down the training.
"It went from about 200 hours, which is roughly five to six weeks, (to) right now we're averaging anywhere from 400 to 500 hours," said Larson.
That's helped, but Larson said some people still go through the training and quit the first day on the job.
And the job is also getting more difficult, said Corporal Joshua Plante, who has 16 years of experience and is one of six training officers in the Crookston jail.
"I do see the people that come to jail are getting more complex," he said. "There's more substance abuse and mental health and sometimes they're combined and they're further down the road, harder drugs. It makes people act different."
Plante said trying to manage an inmate in a mental health crisis can quickly overwhelm new staffers.
"It's just a high energy environment. Sometimes you've got to take some physical abuse, maybe you get pushed or maybe they might try to hit you," he said. "You kind of gotta be on high-alert status all the time."
'Place of last resort'
Administrators say jails have increasingly become the place of last resort for people with mental illness who are disruptive in the community, because treatment options are lacking across the state.
Managing those inmates takes strong interpersonal communication skills said Larson, and he increasingly sees younger workers lacking those skills.
Other jail administrators echoed that observation. Larson thinks it's the result of changing communication styles, dominated by electronic rather than face-to-face conversation.
"Never in my wildest imagination would I have thought that I would get a letter of resignation by text, but that is common," he said.
And Larson worries the trickle of job applicants forces administrators to sometimes make tough choices among less-qualified candidates.
"You do almost feel as though you're forced to tolerate more than what you would have tolerated five years ago, and I don't think that's a good place to be," he said. "That's not where I want to be because I think that's when something is going to go wrong. We're forced to do that now just to try to keep the doors open. That is not a comforting feeling at all."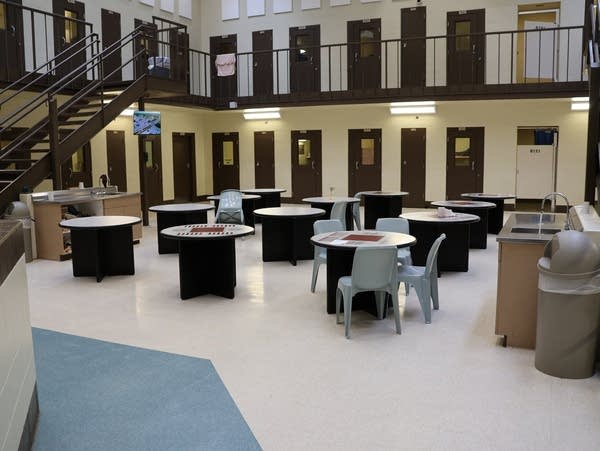 Creative solutions
Minnesota Sheriffs Association executive director Bill Hutton said while many jails are adequately staffed, recruitment and retention is a growing problem.
"Our board is in the midst of having conversations about training, how we train differently. We just brought on another trainer for the MSA whose sole responsibility or focus is to be training line personnel, first line supervisors and jail administrators, to maybe look at things differently," said Hutton.
He said those efforts and the creative solutions counties are trying are encouraging, but some counties will need to consider raising pay for corrections officers.
Jail administrators think better pay might help, but they believe there are simply fewer people willing to work a stressful job with 24/7/365 staffing.
And Hutton said untreated mental illness is a significant part of the problem that jails can't solve on their own.
"We continue to have those conversations and we should have those conversations," he said. "Do we have the right people in our facilities? Do some of the people that are in our facilities need to be in our facilities?"
Hutton said he hopes policymakers will pay attention before the situation becomes unmanageable.
"It's when it hits the fan, right, when it's really really, really bad, then some very difficult choices are going to have to be made."